Design your office of the future with Live Light
Days are gone where we had to show up, get work done, went home, and repeat. Now, work has never been more flexible, collaborative and increasingly creative. Trends like remote work, video conferencing and cloud computing have become an everyday occurrence. Organizations are shifting away from traditional office environments and toward spaces that mirror how we really work and live. But how will the office of the future look like?
The office as a place like home
Let's face it, the shift to remote work wasn't a total surprise as it had been a slow-growing but noticeable trend in the past years. But the acceleration brought on by the pandemic certainly reinforced the company's approach to office design.
A lot of companies are struggling to figure out what hybrid working will look like for them. It's a management problem, but in many ways, it's a design problem too. Rethinking office design can become the gateway to new ways of working.
Rows of desks. An open floor plan. Teams sitting together. Before the COVID-19 pandemic, the traditional office space was designed, more than anything, to be functional. Now, a lot of companies are redesigning their office with a more humanistic approach. The well-being of the employees, offering flexibility for a better work-life balance, and the work environment are important key factors. The office will become a safe place where people can interact, collaborate and meet in a beautiful atmosphere. The office will be a place where people feel at home.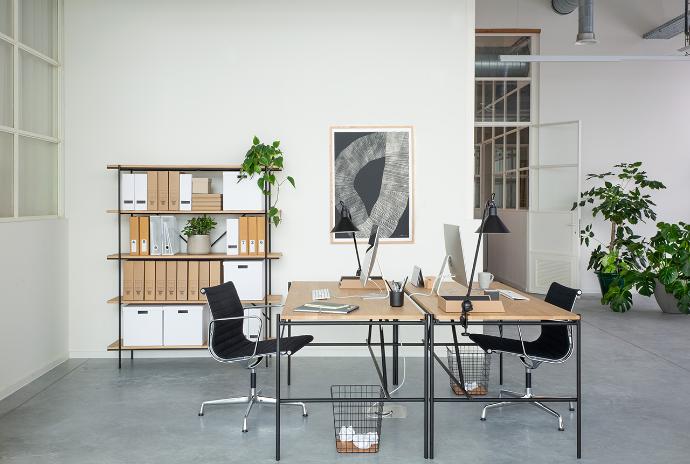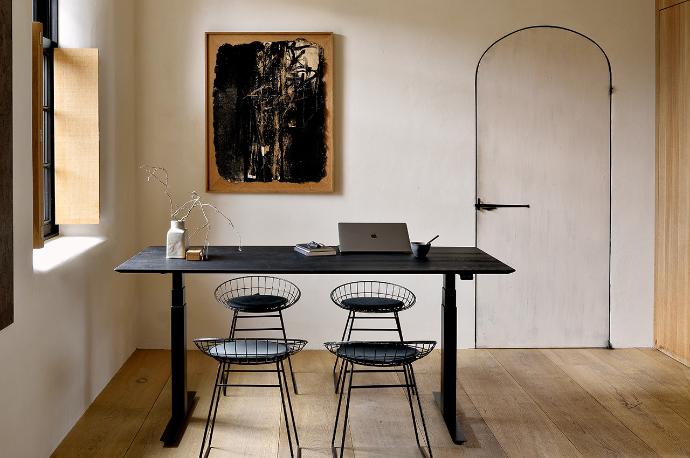 Design your office with furniture as a service
As needs are changing, flexibility is key. At Live Light, we offer flexibility to rent affordable design furniture for you and your team. Flexibility and design, all-in one. Our office furniture will foster a sense of calm and creativity with its solid wood, natural and warm materials combined with rich textures. We offer you a flexible and sustainable furniture rental solution based on your specific needs that will make your life at work easier.

Your Live Light subscription comes in the form of an operational lease. This way you keep your working capital free for your core business all times. Live Light adapts to fit your needs while you only pay for what you use.

Even when you'd like to provide your employees with all the supplies they need to create their own home office - from desks and office chairs to drawer units - we've got you covered.
Looking for a flexible furniture solution for you and your team?