Sophie Thielemans
Recently, Live Light had the opportunity to sit down with the talented Sophie Thielemans, an Interior Architect and Graphic Designer, at her office nestled in the vibrant heart of Antwerp.
From the start, Sophie's passion for interior and graphic design was prominent. Her enthusiasm for her past and current projects showed her love for transforming spaces into works of art, balancing form and function to create cosy and harmonious environments.
EXPLORE MORE PROJECTS


"I love the diversity because it keeps me on my toes and creative in all fields."

- Sophie Thielemans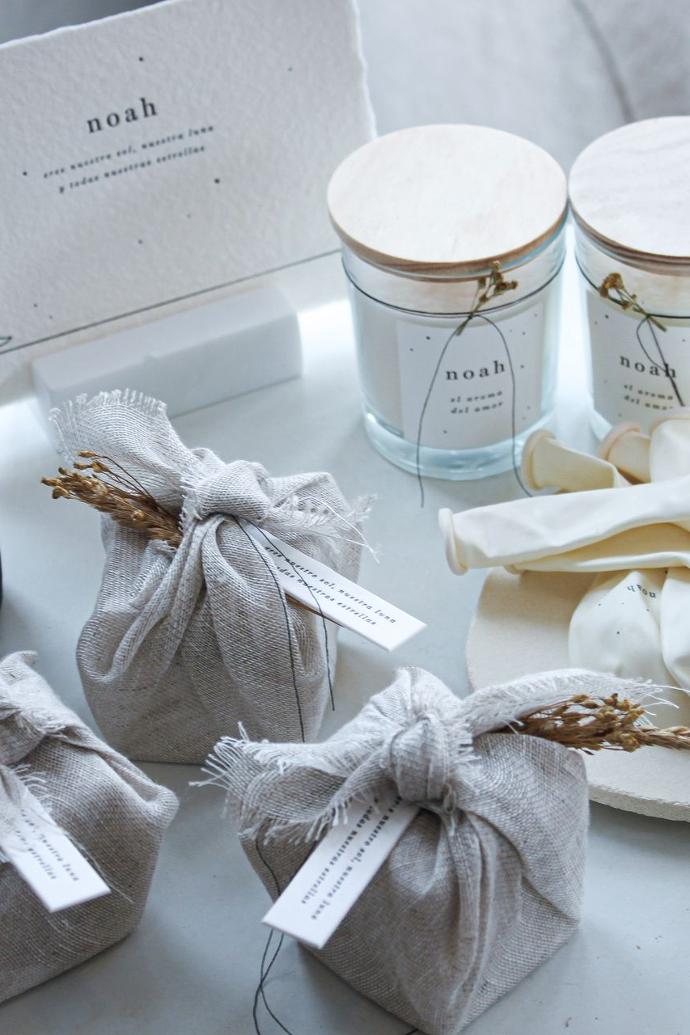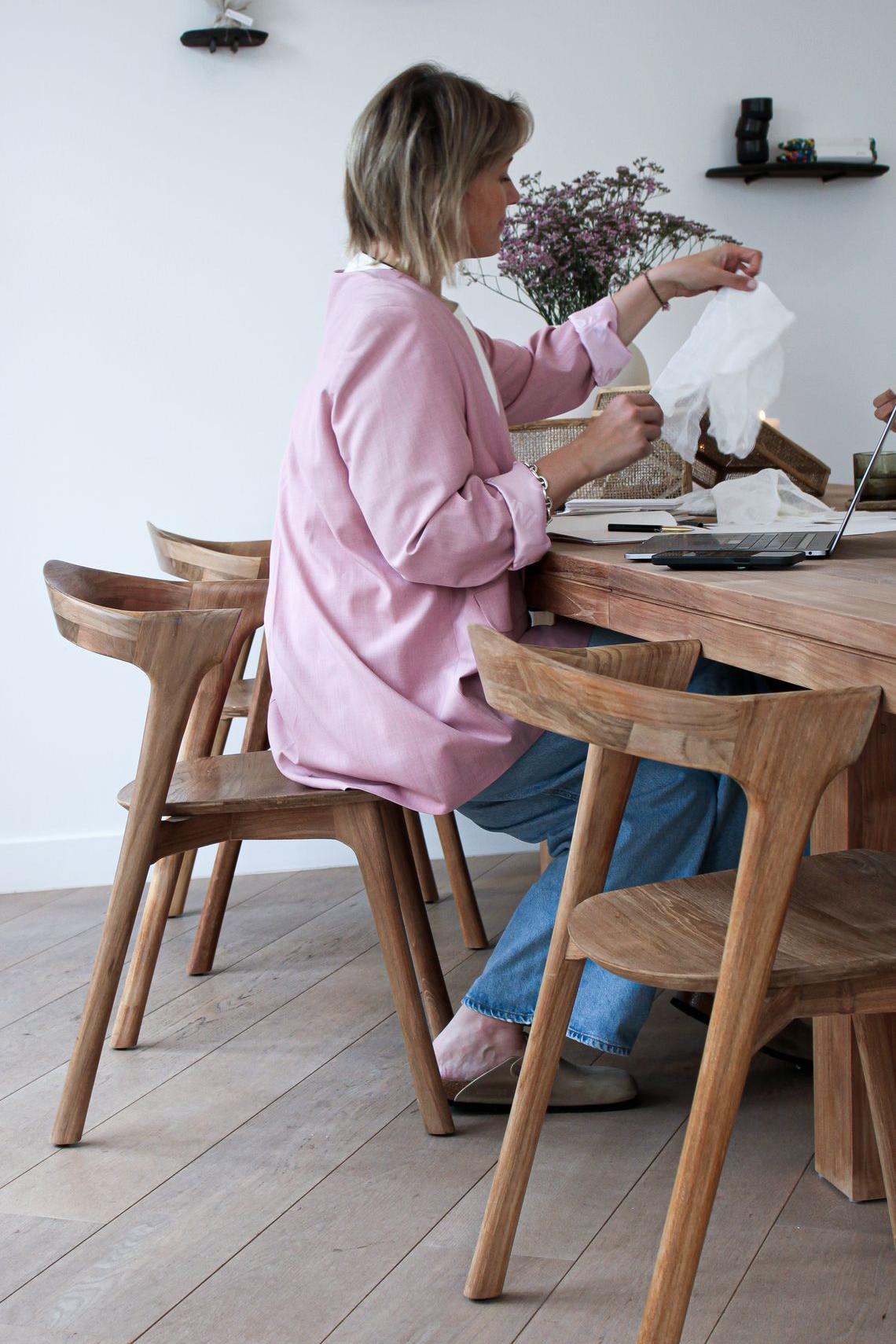 Getting to know Sophie

 
As we settled into the interview, Sophie began describing her past and current graphic and interior design projects. Sophie runs her own business called, 'Sophie Thielemans Creative Studio.' Her genuine enthusiasm for her work radiated throughout the room as she spoke. Her office is in the centre of Antwerp, close to Sophie's heart. She describes it as the "perfect location as an extension of our home."

Sophie works with small and large companies for interior and design projects, focusing on brand, art and creative direction. She also specialises in Bespoke Stationery, where she designs Birth Announcements, Wedding Stationery, and everything between and after. 

Gathered around her meeting table, Sophie passionately described her work as a graphic designer creating Bespoke Stationery and showing past creations.

"
We encounter a unique and special stage in our customers' lives, and I feel privileged to be part of their journey. Even after the job, I stay in touch with many of my clients, and I feel fortunate to have such an amazing and loyal clientele.
"

- Sophie Thielemans
Designing with passion
 
Sophie loves the variation in her activities.  Recently, Sophie's studio took care of the new interior and branding of Tribeca Capital Partners, Real Estate Professionals based in Brussels. Working with Ethnicraft, Sophie helped with a complete rebranding of their business and create a whole new interior for their HQ in Brussels.
When designing the space, Sophie wanted to "make people feel at home" and she "believes that home is where the heart is, so it was very important to be able to bring that feeling into the workspace. It was also a perfect match with the Ethnicraft furniture."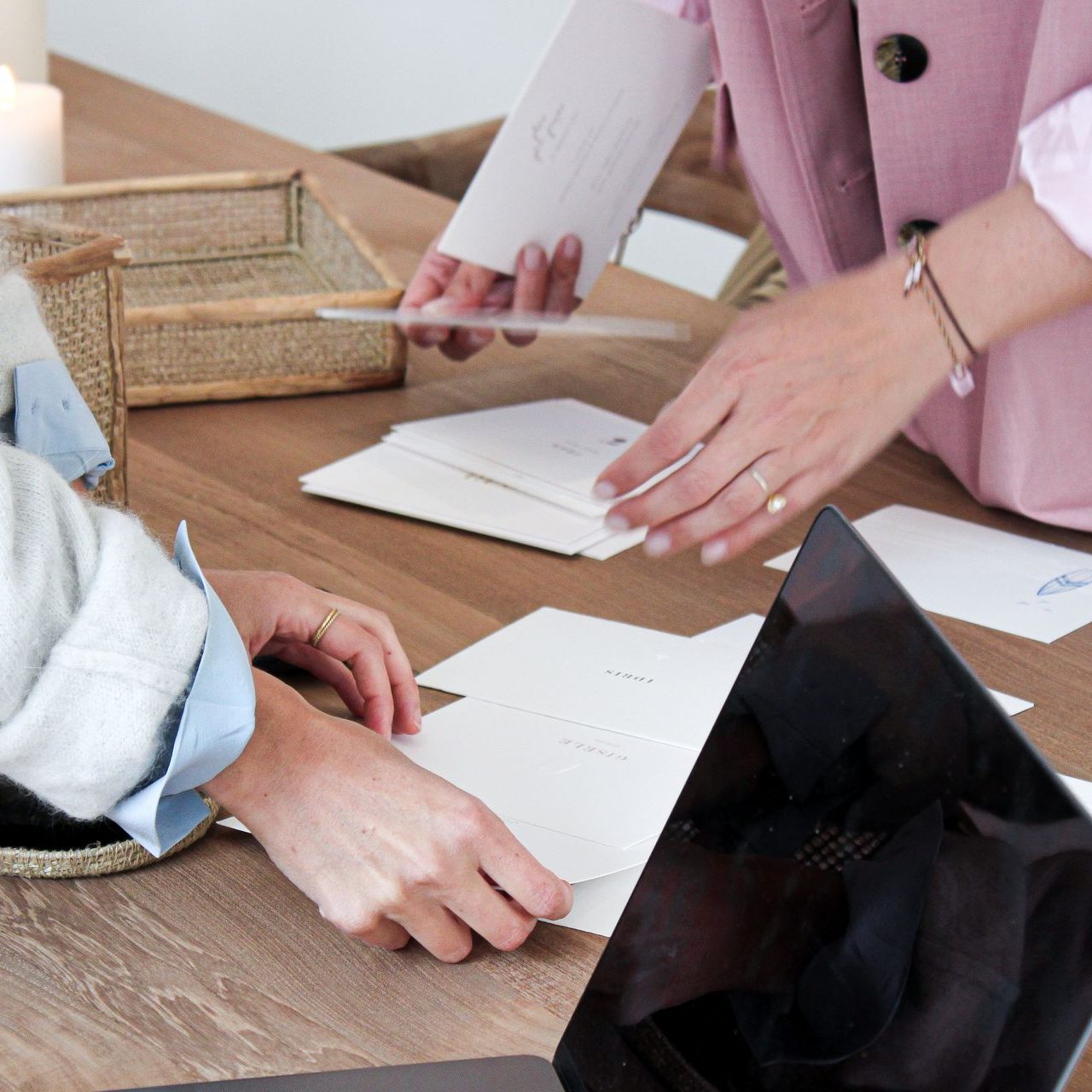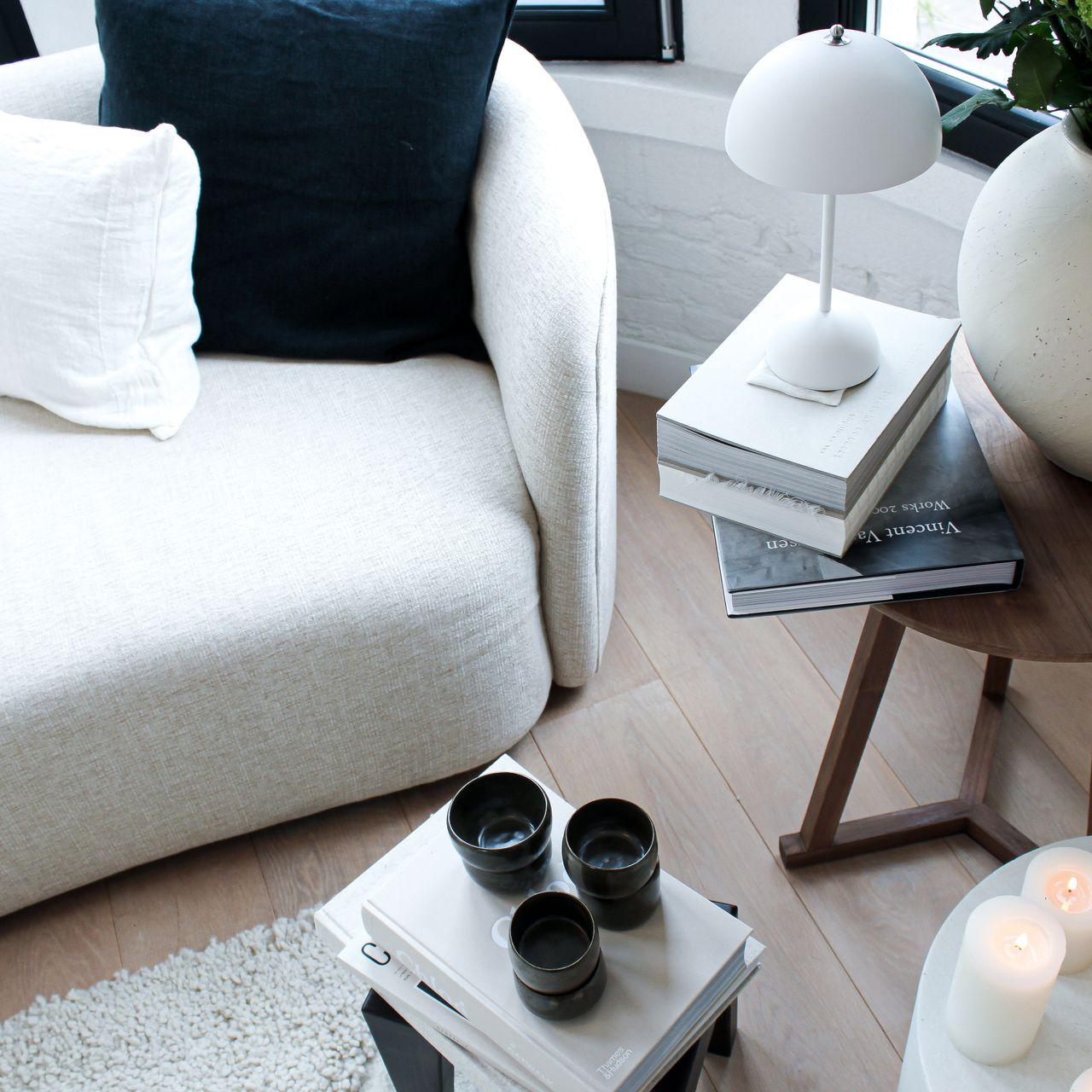 "
I like the casual, homely vibe, with room for work, rest, inspiration and fun. For me, no classic desk and office chair, but a flexible, creative space that inspires me while keeping me focused.
An extension of my home where I enjoy going every day.
"

- Sophie Thielemans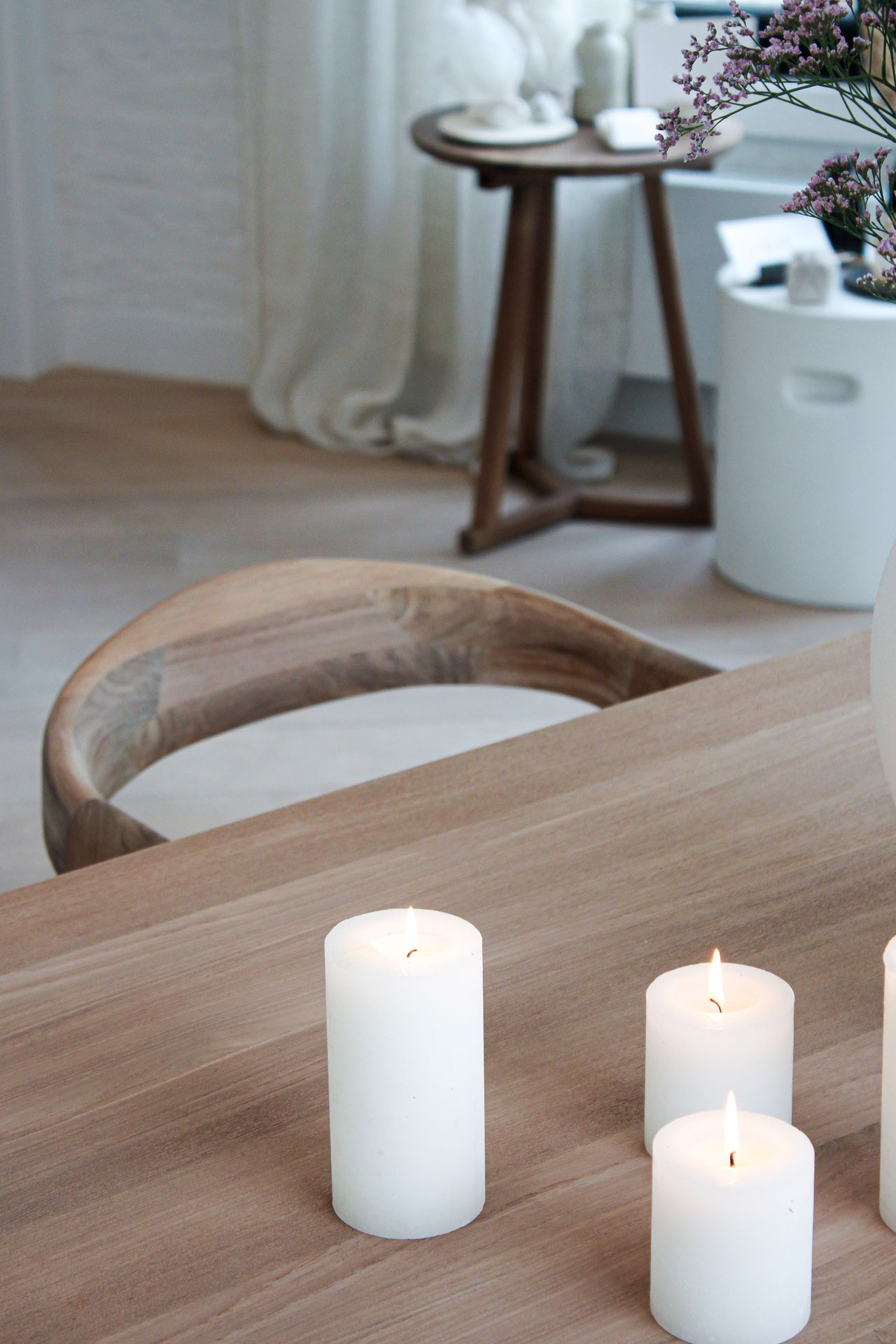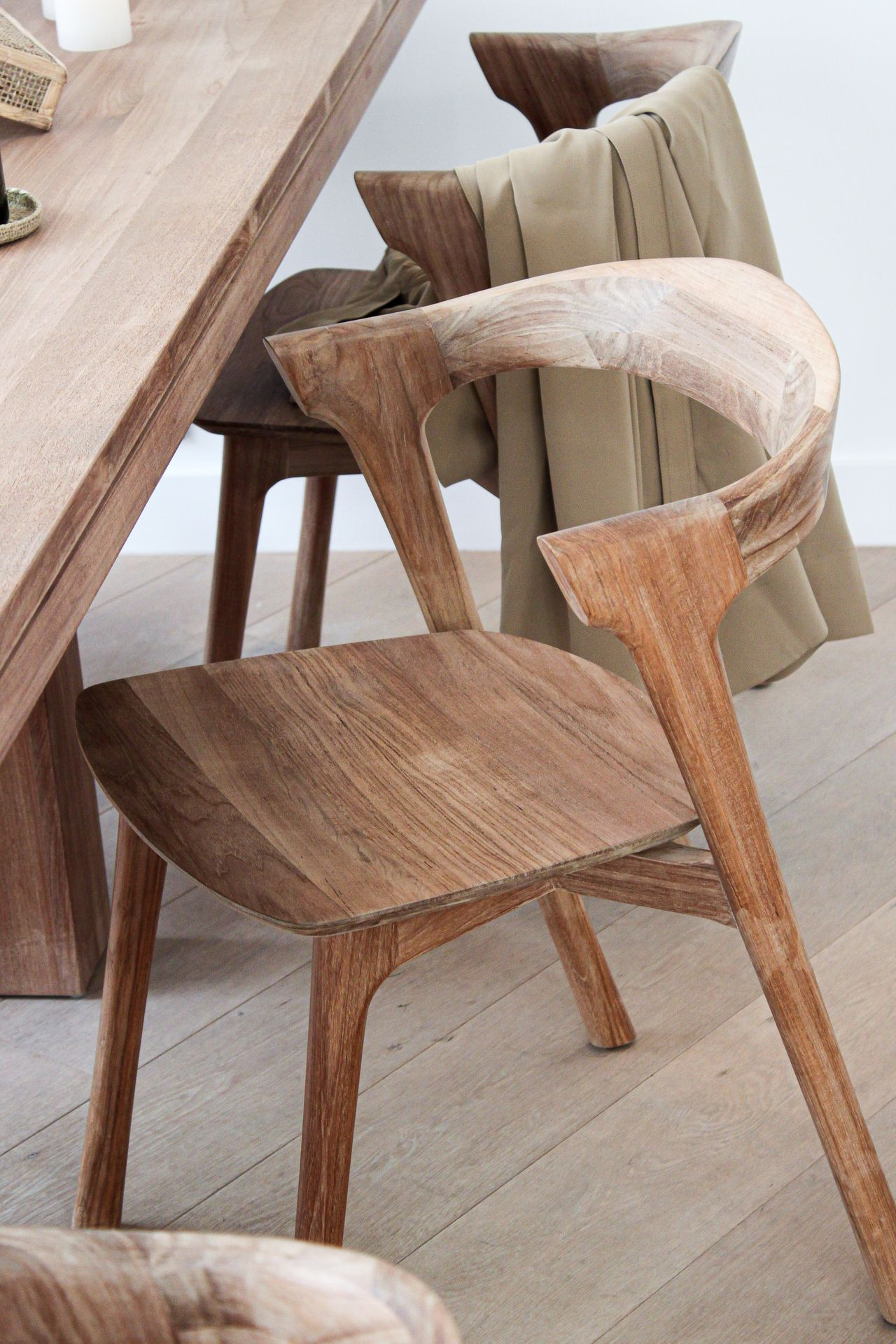 Elevating the office environment
  
Sophie has a talent for crafting office spaces that exude a unique blend of sophistication, warmth, and creativity. Her approach begins with a natural and timeless canvas, creating a harmonious and inviting atmosphere. She creates a space that inspires productivity and comfort.
Sophie carefully selects elements that help enhance the overall aesthetic through captivating art pieces and bursts of vibrant colours through objects and accessories, such as candles and flowers. With her keen eye for balance, Sophie seamlessly combines these elements to create spaces that are not only visually appealing but also reflect a unique identity that fosters creativity, collaboration, and a sense of joy, making every day in the office a truly inspiring experience that people can look forward to.
Creating the Ideal Office: Sophie's Furniture Selections
"
Being an interior designer, I have been around for a while and have always been very sensitive to details and aesthetics. I always start with a natural, organic, timeless and noble base or canvas, and I then shape the space using the 'details': art, colourful or remarkable objects, flowers, and lighting. For me, beauty really lies in imperfection rather than perfection.
"

- Sophie Thielemans
Furnishing for the future
 
 With her visionary approach and unwavering commitment, it was evident that Sophie's work transcended boundaries, creating art and environments that not only inspire but also tell captivating stories, which is why Live Light was ecstatic to work with Sophie. Her past collaborations with Ethnicraft on several interior design projects made her familiar with our style and range. 
Due to a tight schedule, Sophie mentions how the flexibility of Live Light was perfect for her situation. With Live Light, Sophie could rent office furniture that helped transform her workspace into a cosy and innovative environment.
"I had a very tight schedule for the move to the new office, and because of our short-term lease term, Live Light came in handy. No big budgets were spent, and the whole office was furnished and decorated in just one week. I also like that I can easily and almost cost-free change the entire interior when my creative brain needs an injection of inspiration!"
- Sophie Thielemans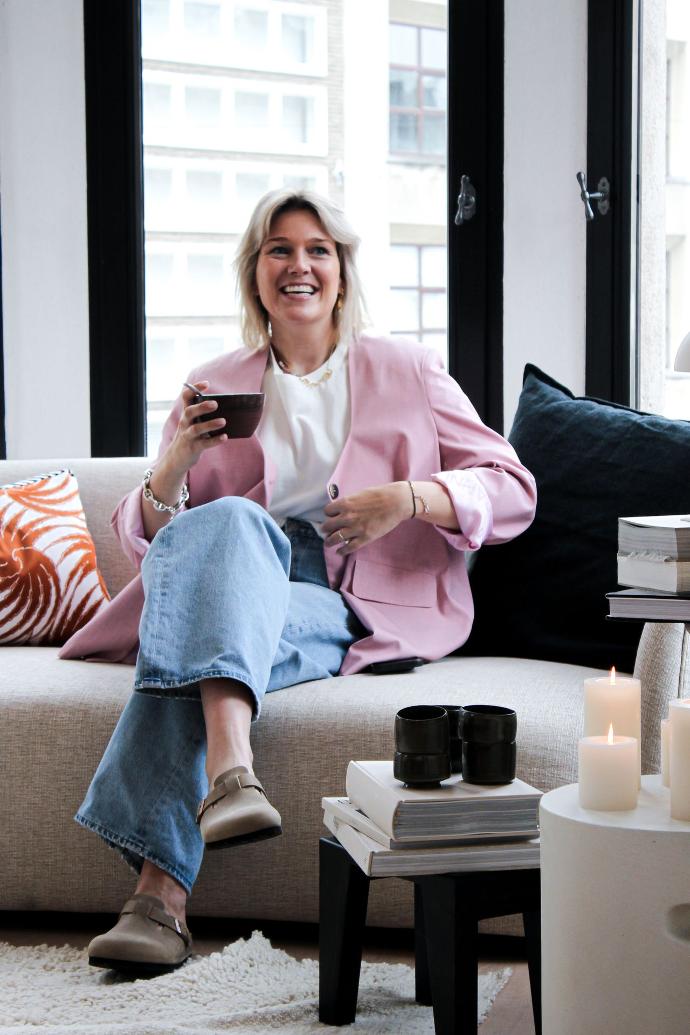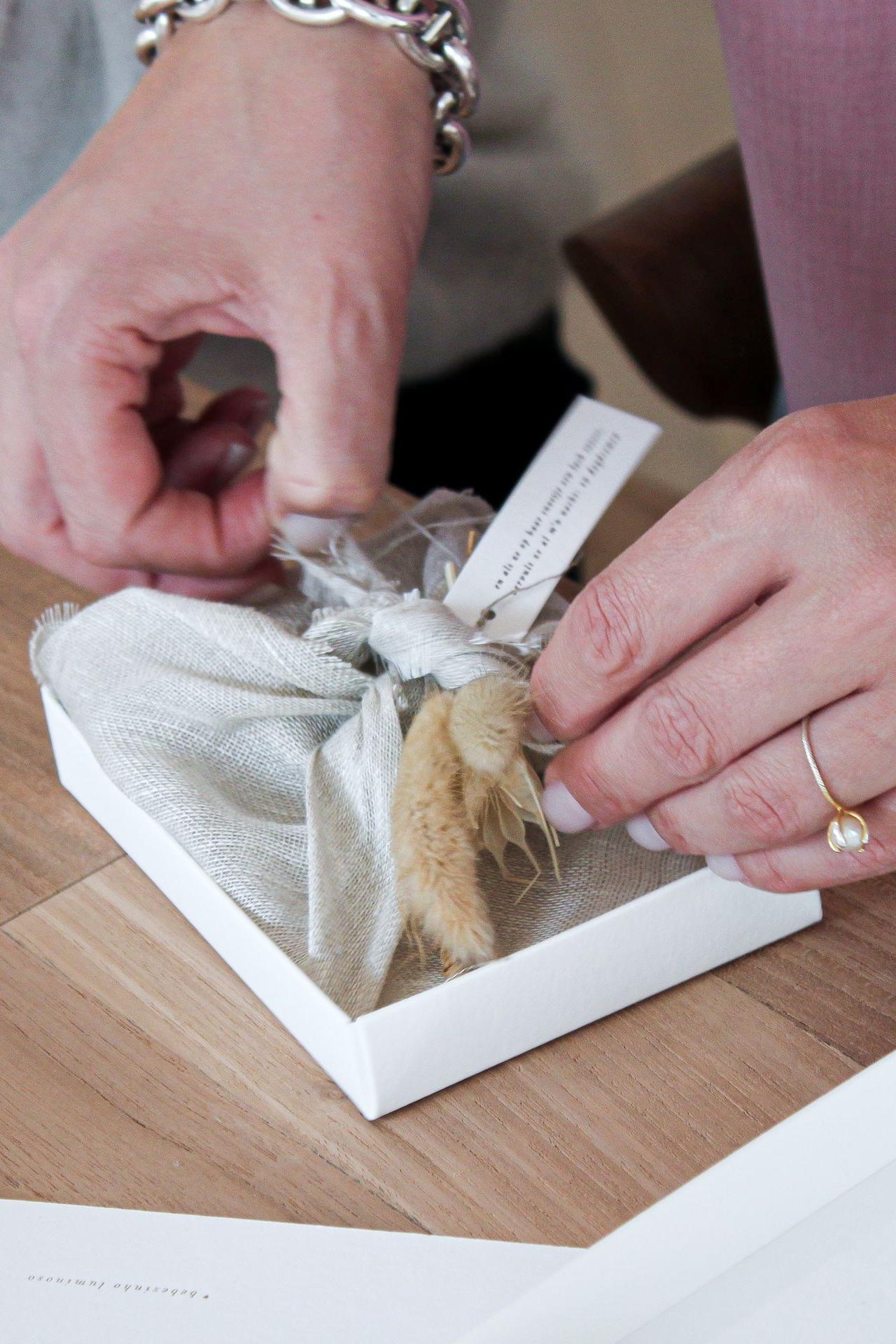 "
The Tabwa Sideboard is by far my favourite piece. I see it as a sophisticated work of art that creates a beautiful atmosphere. It defines the space in a beautiful, peaceful way.
"

- Sophie Thielemans
Live Light provides sustainable and flexible rental options for individuals seeking easy ways to decorate any space with timeless designs.
Interested in learning more about renting office furniture with Live Light?