Data controller:
Live Light
Scheldeweg, 5
2850 Boom, Belgium
RPR/RPM Antwerpen 0748.429.432

What information do we collect?
Live Light collects anonymous or aggregated data of non-personal character, such as the browser type; the used navigation program; or the domain name of the website by which you have transited towards the Live Light website, or via which you exit the Live Light website.
Live Light also asks for your personal details in function of your purchase on our website. We need your invoice and delivery address, to correctly invoice and deliver your purchase. Live Light does not collect personal information unless provided on a voluntary basis.
We ask you for your email address as well as phone number in order to organize the delivery at the date that suits you.
When you purchase from Live Light, a record is created with your order details. This includes your personal details such as invoice and delivery address and your purchase history.
Live Light does not store credit card information or biometric information .
How and why do we collect this information?
Anonymous or aggregated data of non-personal character is collected as you browse our website. This data is used to improve your experience on our website . This information cannot be linked to you as an individual.
Personal data is provided by you when you fill in your details to complete a purchase. By filling in the order form on our website, or by sending an (e-)mail each visitor gives Live Light the right to store these personal data in a database of Live Light. Live Light commits itself to use these data only for its after-sales service, a soft credit check or with purpose to send information. Only after pre-approval, these data will be used for direct electronic marketing.
All purchases you have made, make up your purchase history. This information is used to advise you for future purchases, e.g. when you would like to purchase furniture that matches your previous furniture subscriptions.
How do we use this information?
Anonymous or aggregated data of non-personal character may be used for automatic consumer profiling, market research and to improve your browsing experience on our website.
Personal data provided by our clients will be used to fulfil our contractual obligations when you have purchased something from us. We will contact you to inform you about your order and follow up after your order has been delivered to ensure maximum satisfaction. We may also contact visitors that have shown an intent to purchase from us but have not yet completed their purchase. We reserve this right to assist potential clients should they encounter payment problems of a technical kind.
In case you express interest in our products or have purchased one or more products from us, this information will be saved in our client management system for future reference. In this case we may propose products that are similar to or a good addition to previously purchased products or products that you previously expressed interest in.
Live Light proactively contacts potential clients by email if you have given us explicit consent to do so. These mailings may include presentations of new collections, products or services; personalized advice and exclusive promotional offers. Your personal details such as your name, email address and your purchase history, may be used to determine the best possible products, services or promotions proposed in our marketing mailings, only if you have given explicit consent to do so.
Do any third-parties collect personal information or have access to the information we request from our clients and visitors?
The received data can be transmitted by Live Light to trusted partners that comply with the General Data Protection Regulation (GDPR) and that process data on our behalf. Their access is limited to the processing activities on our behalf. Live Light does not grant third parties any rights to use or process the data beyond the scope of our agreement.
Is your information shared or sold? If so, with whom?
Live Light does not sell your personal information to any other party. We value your privacy very highly and therefore only work with trusted partners that comply with the General Data Protection Regulation (GDPR).
How do we keep this information safe?
Live Light has installed all the necessary & sufficient security measures to avoid the loss, the improper use or the change of information which is received on https://live-light.com/
Live Light guarantees to take responsibility in case of any abuse of personal data caused by shortcomings in our safety measures. Any proven damage will be compensated.
How can you control any of these aspects?
Live Light, as a Belgian company, applies the "Law of 30 July 2018 on the protection of natural persons with regard to the processing of personal data." as modified by the "law of December 11, 1998" and by the "law of June 13, 2005 on electronic communications".
Live Light declares to abide by the European General Data Protection Regulation 2016/679 of 27 April 2016 with this Privacy Policy.
Access right and right to obtain a copy
You have the right to freely obtain at any moment access to your personal data, as well as to be informed about the use of your personal data.
Right to correct, delete and limit
You have the choice to share your personal data with L ive Light . You also have the right to request Live Light to correct, delete or complement your personal data. You acknowledge that a refusal to share data or a request to delete these data will make the delivery of certain services and/or products impossible. You can also request the processing of your personal data to be limited.
Right to object
You have the right to object to the processing of your personal data when you have serious and legitimate reasons to do so. You also have the right to object to the use of your personal data for purposes of direct marketing. In such case specific reasoning will not be requested.
Right to free data transferring
You have the right to obtain your personal data which is processed by Live Light in a structured, usual form, readable by machines and/or to transfer this data to another data controller.
Right to withdraw consent
When the processing is based on prior consent you have the right to withdraw this consent.
Exercise of rights
You can exercise your rights by contacting us, either through e-mail to info@l ive -l ight.com or by mail to Live Light, Scheldeweg 5, 2850 Boom , Belgium or through the link 'Contact us ' on the Website .
Automated decisions and profiling
The processing of your personal data does not include profiling, nor shall you be subjected to automated decisions.
Right to file a complaint
You have the right to file a complaint with the Belgian Privacy commission: Commission for protection of personal life, Drukpersstraat 35, 1000 Brussels, Tel +32 (0)2 274 48 00, Fax +32 (0)2 274 48 35, e-mail: commission@privacycommission.be. This does not affect a provision before the civil court. If you have suffered damages caused by the processing of your personal data you can file a claim for damages.
In any case, each visitor & client has the right on insight & correction of the personal details as referred to, and each visitor/client has the right to object – at no cost – any processing or utilization of its personal details for marketing purposes. For this (Law of 8 September 1992) one has simply to contact Live Light via info @ l ive -li ght.com with your request.
We use cookies.
When visiting the site of Live Light automatically the so-called 'cookies' might be stored on the hard disk of your computer. Cookies are small databases with a unique identification number, which are automatically stored on the hard disc.
The data received by means of cookies enables Live Light to :
• Analyse its website to identify & remove possible flaws;

• Simplify the access to & the corresponding navigation through the website of Live Light;

• Individualize the website according to the personal wishes & preferences of each visitor.
You can accept or reject cookies. For this you must consult the help function of your browser. The configuration of most internet browsers enables to inform you each time use is made of cookies. As said, you can always reject these cookies, though this rejection might undermine the navigation & the functionality of the services offered by the website of Live Light.
What cookies do we use?
1. Technical cookies
These cookies are essential for the proper functioning of the website. These cookies allow you for example to navigate between the different sections of our website and use certain functionalities.
If you reject these cookies, certain parts of the website cannot function or function optimally. These cookies are automatically deleted 30 minutes after you have visited the last page.
2. Functional cookies
These cookies allow our website to remember what choices you make, which allows us to personalize your visits to our website. These cookies do not permit us to identify you as an individual. If you reject these cookies, certain parts of the website cannot function (optimally).
3. Third party cookies
These cookies come from third parties, such as Google Analytics. These cookies do not allow us to identify you as an individual.
These cookies are used to gather information on how visitors use our website. We use this information to compile reports and to help us improve our site. These cookies collect information in an anonymous form, including the number of visitors on our site, the location from where visitors visit our website and the pages they have viewed.
Contact
For more information about our privacy practices, if you have questions, or if you would like to make a complaint, please contact us by e-mail at info@live-light.com or by mail using the details provided below:
live light bv, Scheldeweg 5, 2850 Boom, Belgium
info@live-light.com

To install this Web App in your iPhone/iPad press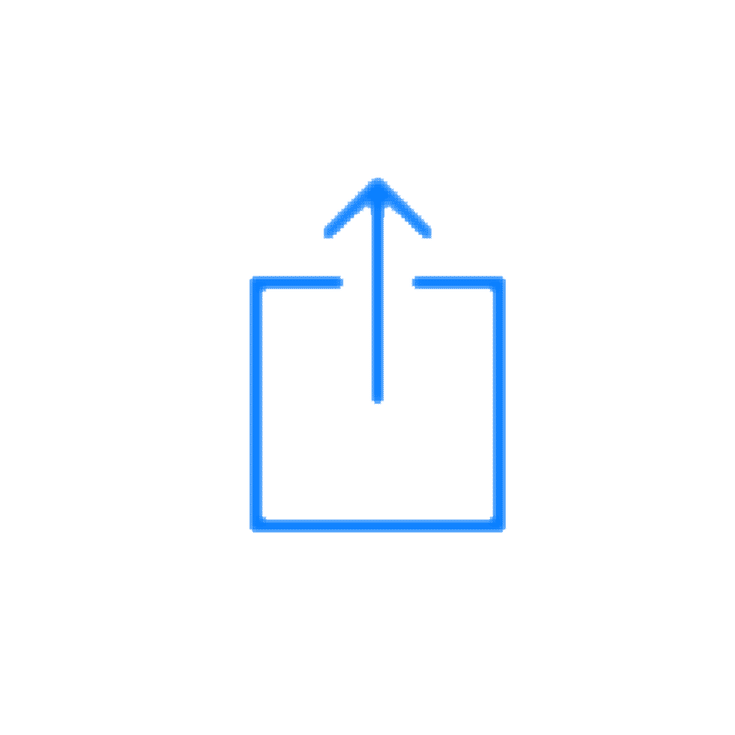 and then Add to Home Screen.