Live Light is born from a simple observation: fast furniture is an environmental fiasco.
To contribute to a more durable industry, we propose a new circular approach to interior design.
We focus on great service and favour quality over trends.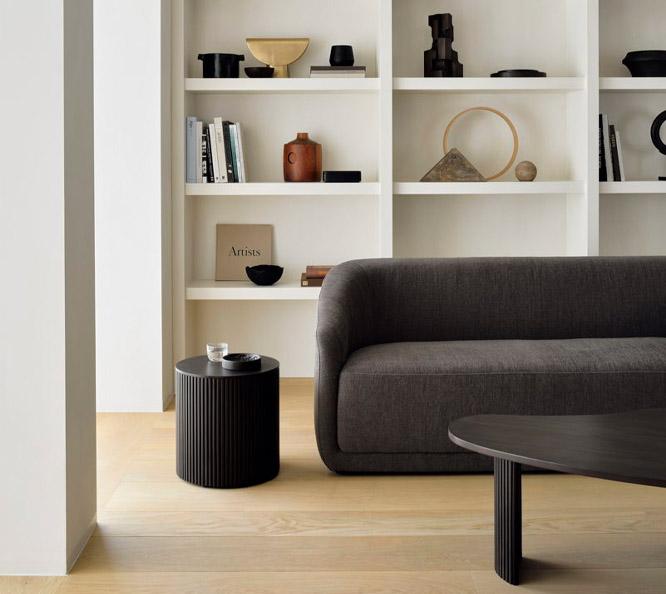 The end of disposable furniture
Did you know that Europeans throw out more than 10 million tons of furniture and furnishings each year, according to the European Environmental Bureau? As millennials are more mobile than previous generations, moving frequently comes with its usual cheap kit furniture setup.
This furniture is disposable.
When they break due to their poor quality, they are difficult to repair. And when they are simply thrown away, they are difficult to recycle. This is particularly the case for upholstered furniture and mattresses', which are very hard to clean and reprocess. As a result, more than 9 million tons of wood, metal, glass, fabric, leather, and foam waste ends up in a landfill.
The traditional economy is linear: products are made to be used and then disposed.
In this model, the life span of products is not maximised, even the contrary. Planned obsolescence is the deliberate production of products that will not last and are not repairable.
Quality design furniture:
durability "by design"

Circular economy, however, is a deep mindset shift. It considers the life span of a product, from the very beginning, to maximise its value. It can be reused, refurbished or recycled, thus reducing waste and environmental impact. The loop is closed, there is no longer a beginning, middle and an end.
Durability and sustainability start with choosing the right quality material. Circularity must be rethink from the start through, to conceive circular products "by design".
For this reason, we partner exclusively with Ethnicraft, which produced quality design wooden furniture for more than 25 years, or suppliers who share the same goal. Ethnicraft's designs are made to last. Their timeless designs associate well with different styles, while solid wood is strong and ages incredibly well with time.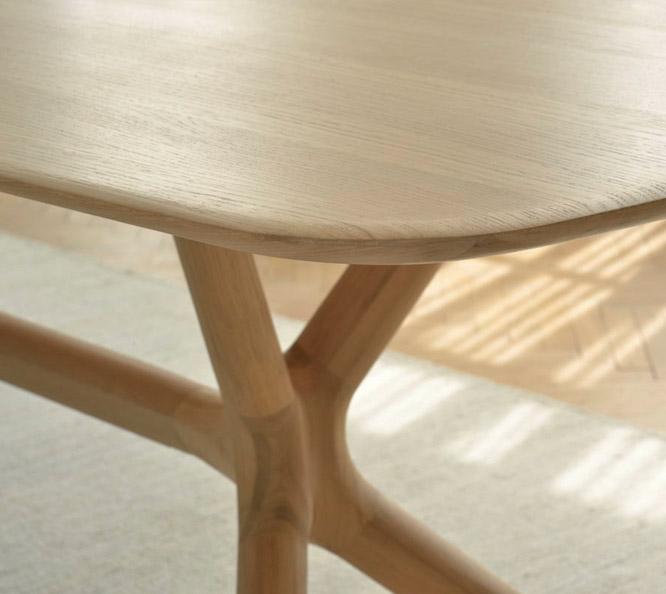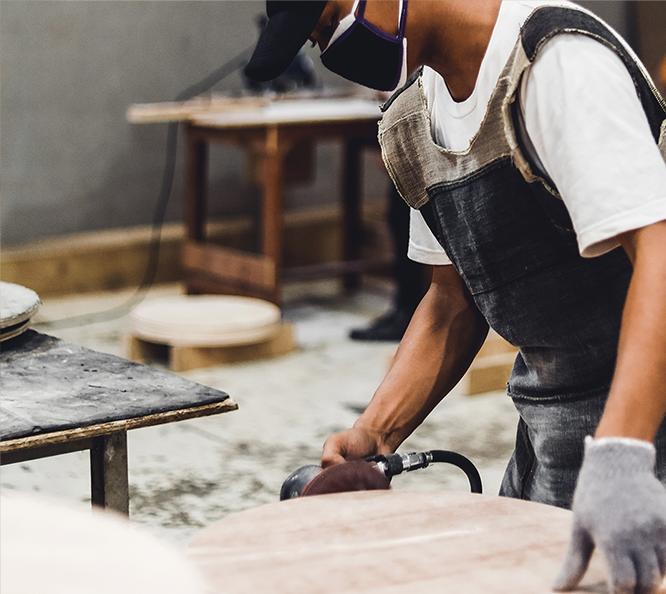 How we do it?
Use - repair - repeat

The ultimate noble and renewable material, all our wood is sourced from responsibly and carefully managed forests . Ethnicraft carries the FSC® COC certificate that verifies the path of products through the whole supply chain. Wooden products are particularly suited for refurbishment.
If you opt for "furniture as a service" with Live Light, you might receive new or refurbished furniture. You won't notice the difference, but you will contribute to significantly reduce the environmental footprint.
Our sofas and textiles will be professionally cleaned using eco-friendly anti-microbial treatments. We take the utmost care to ensure that you receive your items sparkling clean, fresh and as good as new.

After they have been rented, pieces of furniture are repaired in our warehouse.
Just like anew, they are ready to be (re)used and (re)loved for years to come.


Need more information?
Contact us. We are happy to help you!