Top 5 of our most versatile items
Functional design has our hearts. Whether it's a furniture piece that transforms into something entirely new or an object that fits into any room. Discover five of our most versatile furniture pieces, with the highest potential to never go out of style or function.
Osso stool
Lightweight, beautiful oak, and fits into every room or style. You can take the Osso stool wherever you like. Sit on it at the dining table or desk, place decoration on the stool for a special nook of the house, or let it hold rolled-up towels and essential bath products in your bathroom. The choice is yours!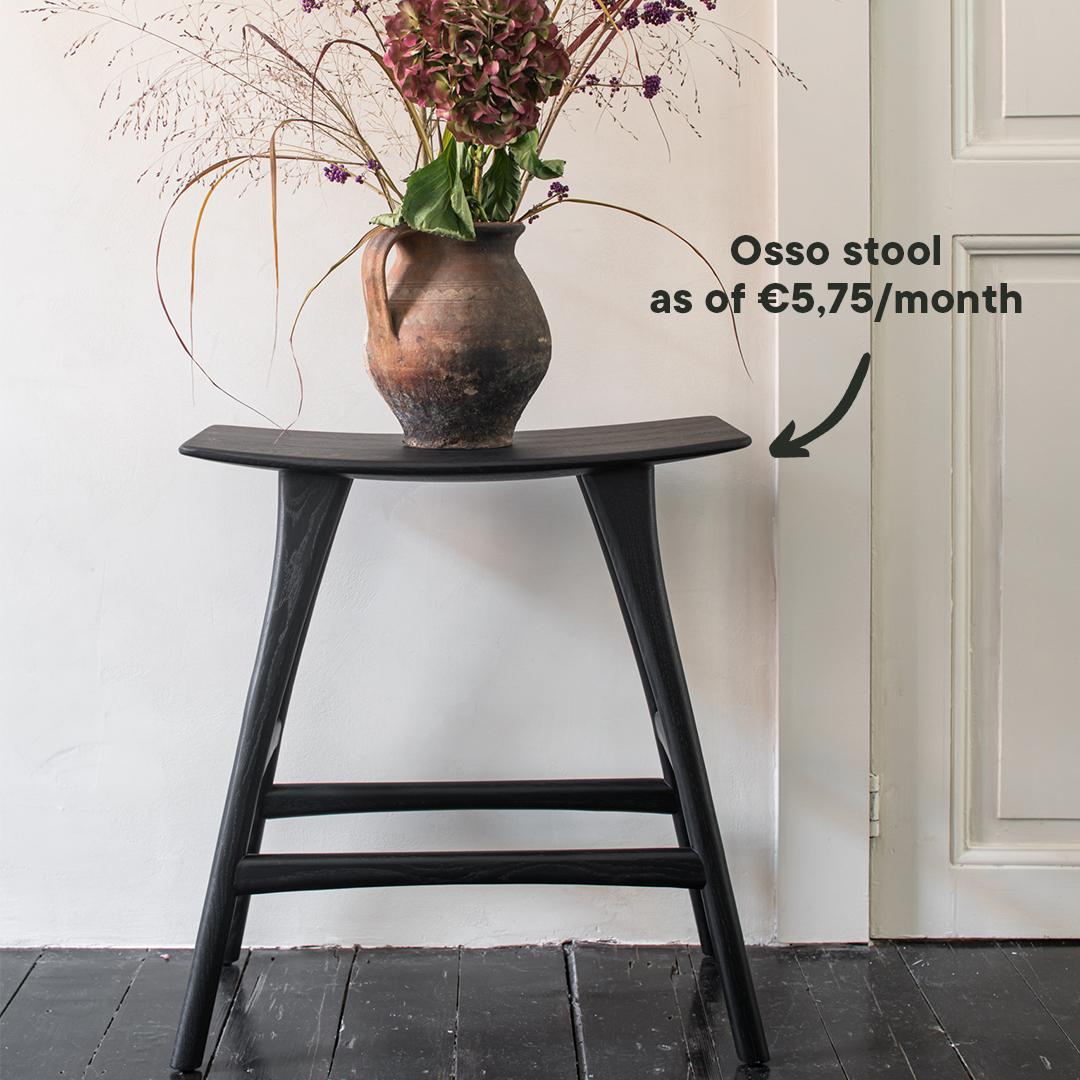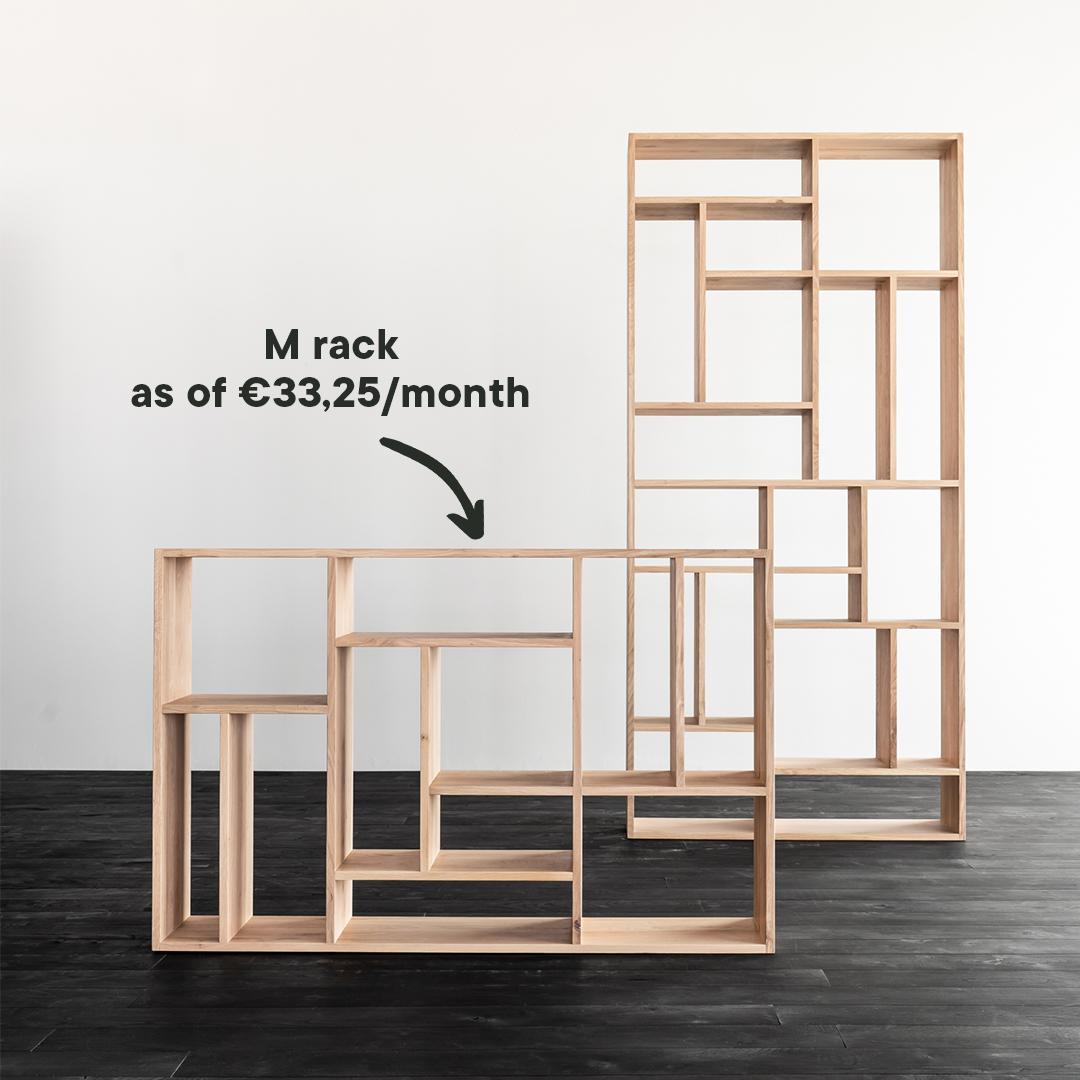 M rack
Standing upright or placed on its side, to store items or hold unique collector's items. The M rack is adaptable as a storage unit or as a room divider, separating the bedroom from the living room, for instance. Leave your options open with this flippable rack!
Trays
Carry drinks or appetizers around the house, office, or garden with our Trays. Unique designs caught in a round, square, or oblong shape serve whatever your heart desire. Hang it up on the wall or place it against a shelf as wall art. You can even adopt a matching tray table set to make the piece even more versatile. Countless options!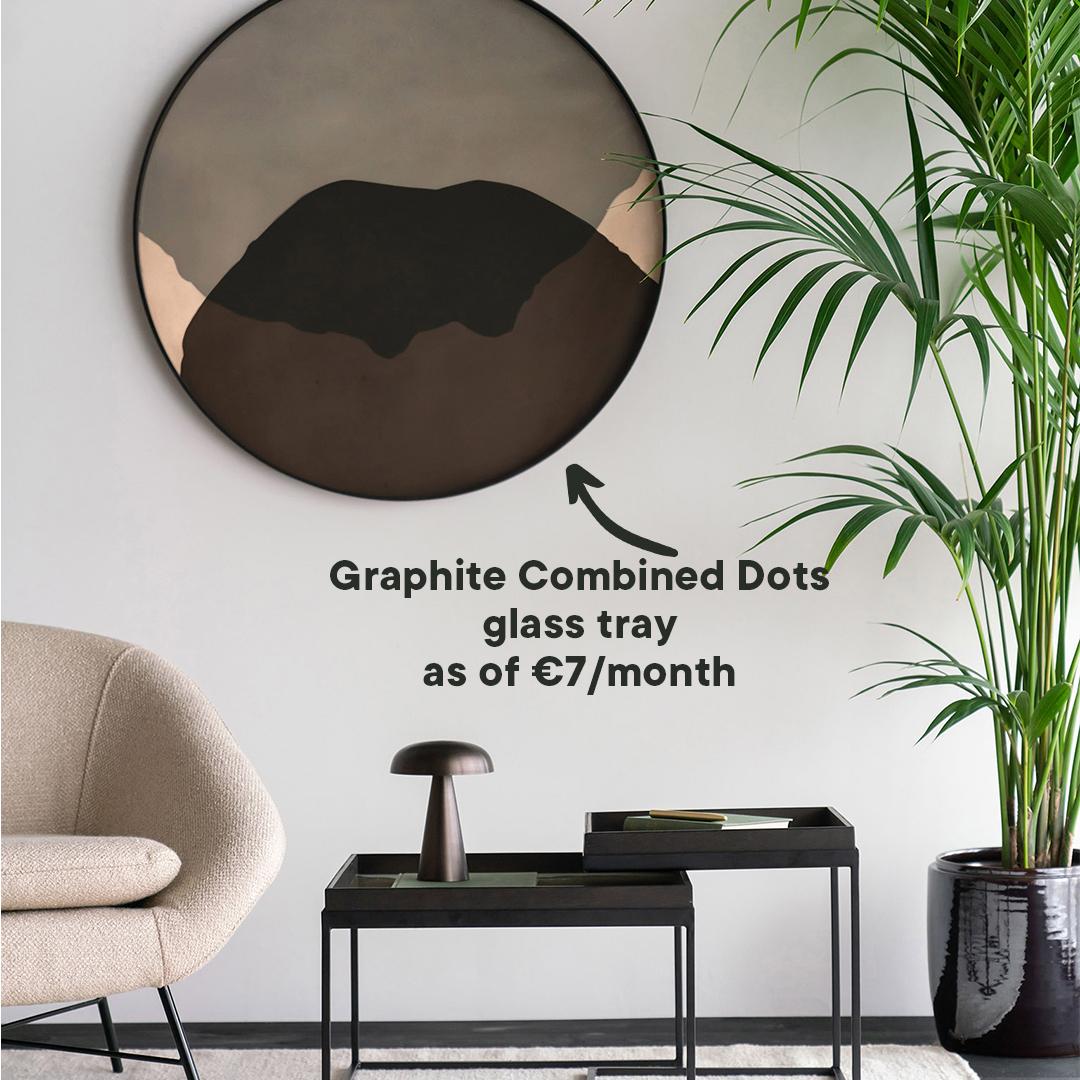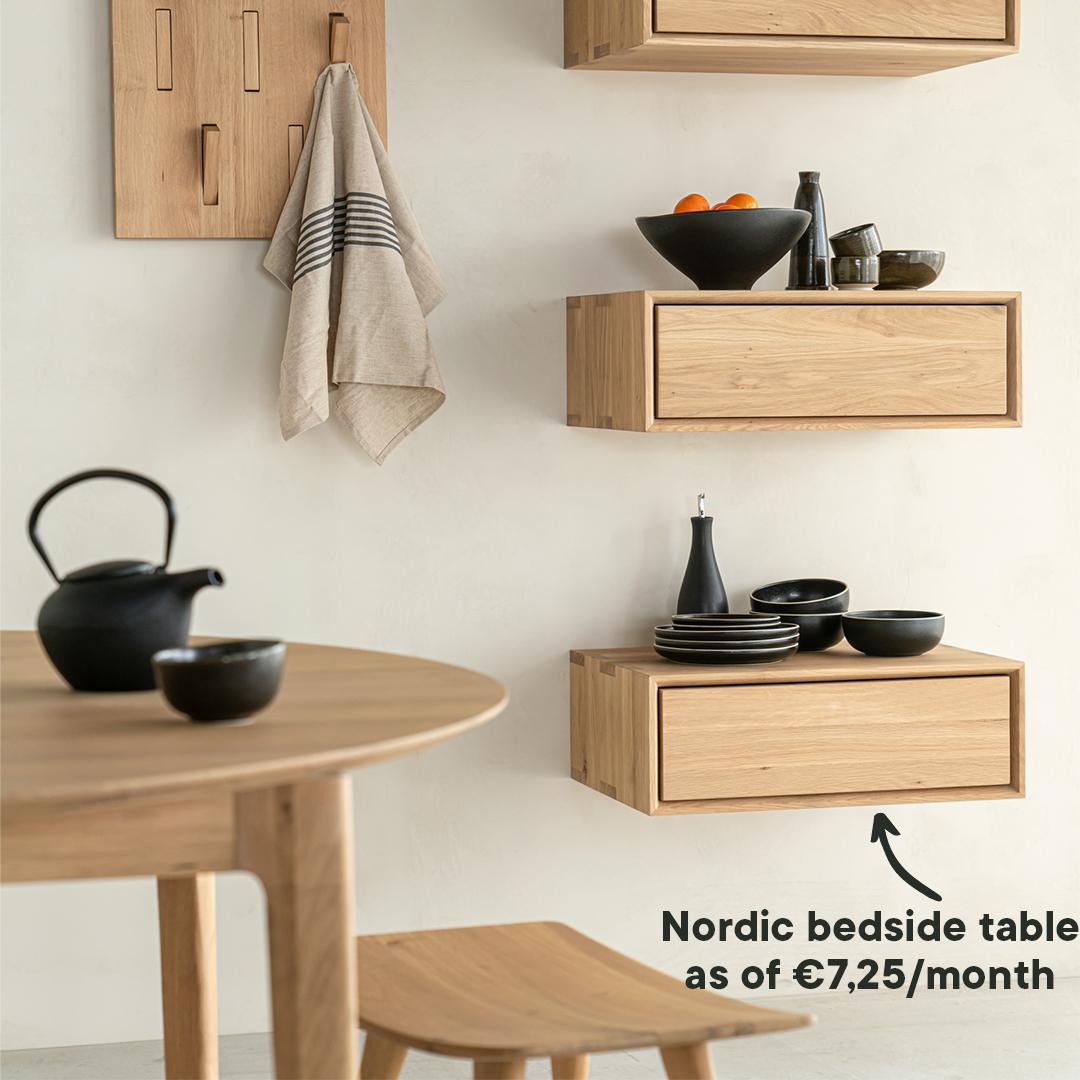 Nordic hanging bedside table
Even though this minimal design is a bedside table, the piece's clean lines make it easily implemented in different rooms. As a bedside table, an original storage holding in the kitchen, or even a pedestal for your favourite art or deco!
Roller Max
Is it a table, or is it storage? It's both! Store your cosy blankets in the Roller Max and place it in the living room or the bedroom while still using the tabletop as a coffee- or side table. Your little storing secret!