Home tour with Interior and Food Stylist, Sofie Noyen


Last month, we had the pleasure of meeting with Sofie Noyen, a popular Belgian interior and food stylist, in her newly renovated home. On Instagram, she inspires others through her authentic snaps of her family, home and delicious food. Walking through her home, one can easily see her personality reflected in her design choices. Filled with natural warm light and carefully picked décor, Sofie Noyen's home was captivating. We did most of our talking in her kitchen, where she made and designed a beautiful plate of roasted carrots with zhoug, Greek yoghurt and almonds. You can find the recipe at the end of this blog! 
Enjoying a healthy lifestyle
Sofie's passion began at a young age, always fascinated by natural beauty and eclectic elements. Every choice was deliberate, seamless, and complimentary from her entrance to her living and kitchen. The use of natural lighting throughout her home highlighted the minimalistic designs, warm touches, and authenticity. Thanks to the right details, every corner throughout her house comes into its own.  
In her kitchen, we immediately began discussing healthy living and how family is essential to a healthy lifestyle. Her love for her family is evident as she describes herself as "happily married and a co-creator of 3 kids." Sofie describes home as "a place with a sense of security for our family, where we can look for peace and hospitality. Essentially, a warm nest." While her functional yet sophisticated choices may appear cold in other homes, the homey feels throughout her house is apparent when combined with her bold decisions and natural lighting.  
As she began preparing the carrots, she talked about how her love for food has grown over the years and how it has influenced her healthy lifestyle. "As I get older, I've noticed that I've been valuing a healthy lifestyle, in general, more and more, not just by balancing a healthy diet, but also by keeping your body moving and ensuring that your body has enough rest. I have realised that I need to take care of my body, especially now. Plus, I want to set a good example for my children." By now, the carrots are in the oven, and Sofie's house is filled with a delicious aroma. We watch her with intrigue as she begins making the Zhoug and garlic Greek yoghurt sauce.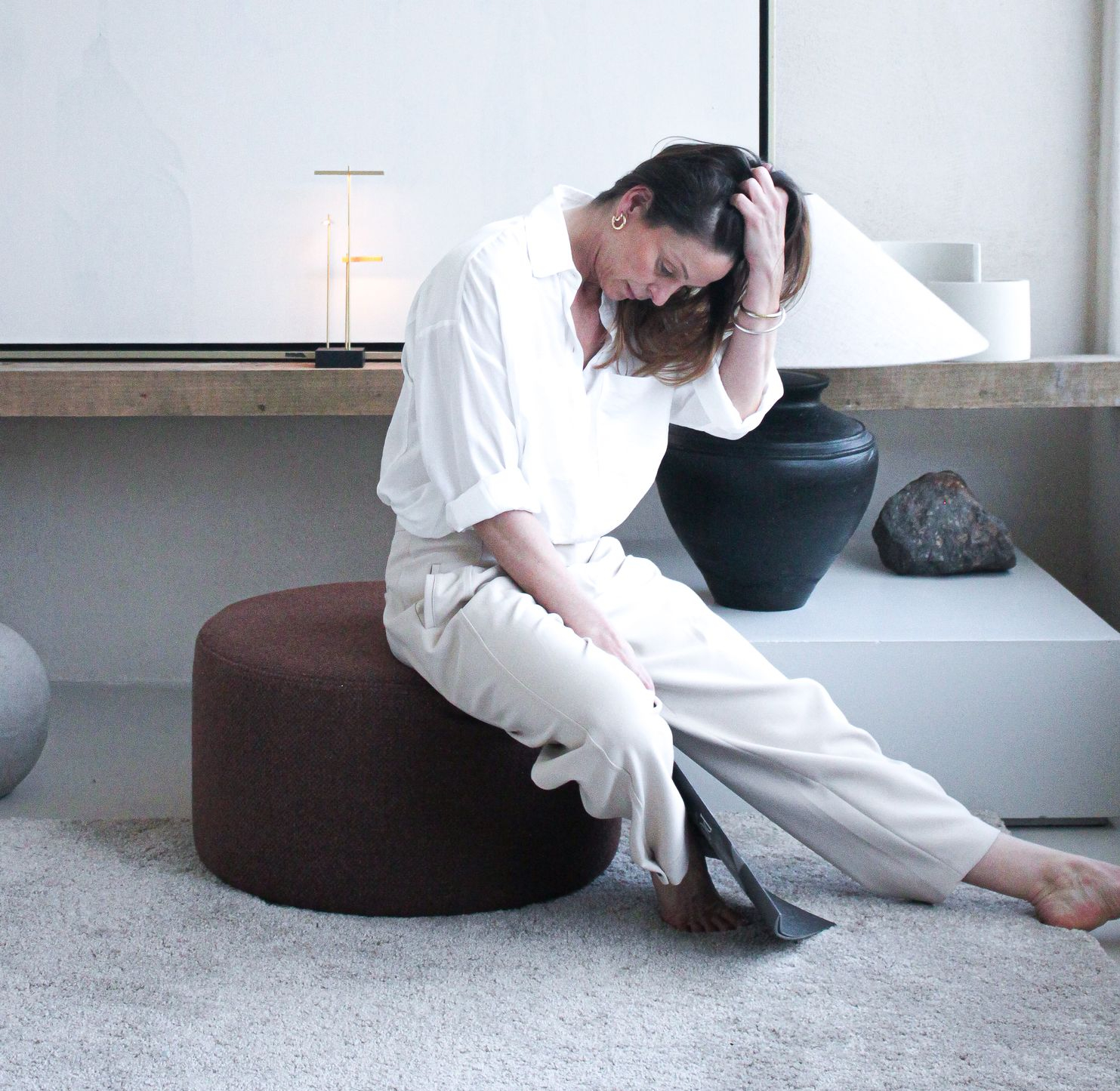 Highlighting natural elements throughout a home
As an interior and food stylist, Sofie is quite familiar with photography and photoshoots. Her history as a stylist for TV commercials and photoshoots gives her the upper hand when creating aesthetically appealing layouts while still being functional. Her home is designed to accentuate natural tones and authentic design. By incorporating distinctive shapes and designs, Sofie's personality truly shines through. Her kitchen uses a mix of natural elements; grey countertops with wood kitchen cabinets and the Osso stools in oak black. The large windows bring out the natural light, which brings everything together, creating a warm and inviting spot. With black elements, Sofie can make a nice contrast against her natural and earthy tones throughout the house.  
During our talk, Sofie mentioned that she has "also tried to live more consciously" in recent years. Walking through her home, you'll find a unique mix of second-hand furniture and decor that adds personality and substance. By giving furniture a second life, Sofie helps our planet by reducing the amount of waste going to landfills. As Live Light's concept is heavily based on circular and sustainable practices, we completely understood her goal of a conscious lifestyle.   
"
Black is timeliness, looks chic and is easy to combine with other décor. Since the house has many shades of beige, black also offers a nice contrast. The Osso chairs have a beautifully refined finish but still, have a look that provides a lot of body. The chairs are also very comfortable due to the spacious seating surface."
- Sofie Noyen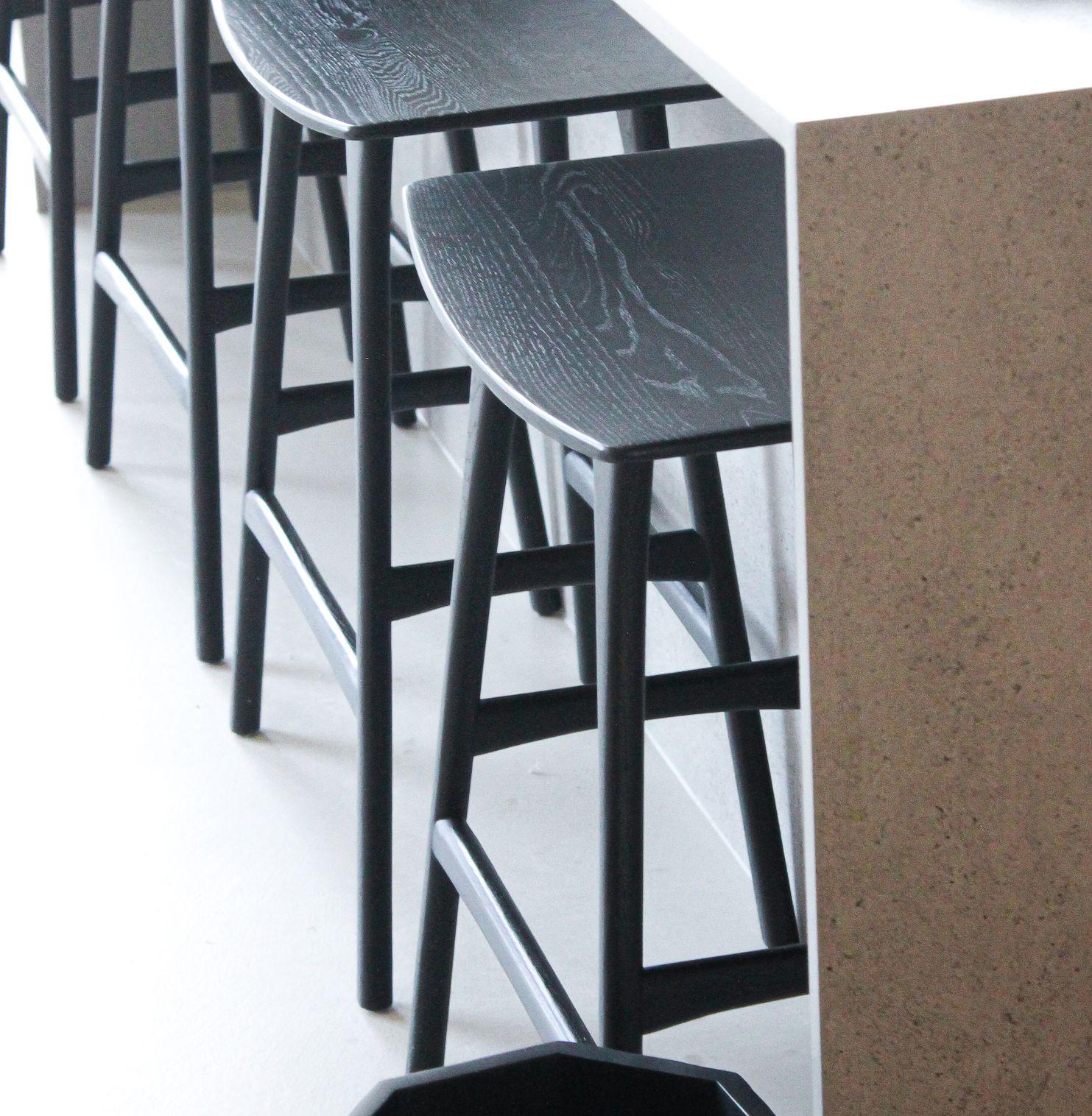 Designing a space made for entertaining
Sofie's kitchen overlooks her living space, the perfect spot for a relaxing night in or an evening with friends. Throughout our discussion, she begins carefully plating her creation. She describes her ideal evening as a night filled with family and friends, good food, conversation, chill music, and laughter. Sofie suggests picking one statement piece or colour and selecting items that match or accentuate the main piece or colour when hosting events. It's a good idea not to go too overboard, so try to have one dominant colour, one secondary colour and a few accents. Sofie also recommends creating a calm atmosphere with warm and sober lighting.  
In her newly renovated home, Sofie states that although each room has a special place in her heart – the living area is her favourite. "I love every room in our house, and our living space is where we spend the most of our time together, so automatically, it becomes my favourite space."  
Her go-to meals when hosting? Sofie prefers to make healthy and organic entrees with roasted vegetables, hummus, or different types of salad. Sofie mentions that she can't live without her Kitchen Aid high-speed blender, as it's essential to most of her creations.  
On nights she goes out to eat in Antwerp, Sofie states that the Stable in Edegem is one of her favourite locations. She describes the Stable as a beautifully designed space that offers a wonderful culinary experience. Like Sofie, they provide authentic recipes focusing on natural flavours and ingredients. 
Roasted carrots with homemade Zhoug from carrot greens 
Ingredients for the Roasted Carrots
- 2 bundles of carrots (cleaned and keep some of the green) 
- 4 garlic cloves, unpeeled. 
- 1 teaspoon cumin powder 
- 40g almonds, coarsely chopped. 
- 140g Greek yoghurt 
- Aleppo pepper flakes 
- 1 tablespoon of oil 
Homemade Zhoug
- 1 garlic clove 
- 1 teaspoon lemon juice 
- 1 teaspoon cumin powder 
- 1 teaspoon Aleppo pepper flakes 
- ¼ teaspoon ground cardamom
- 1 teaspoon ground clove 
- 125ml Olive Oil 
- Pepper and salt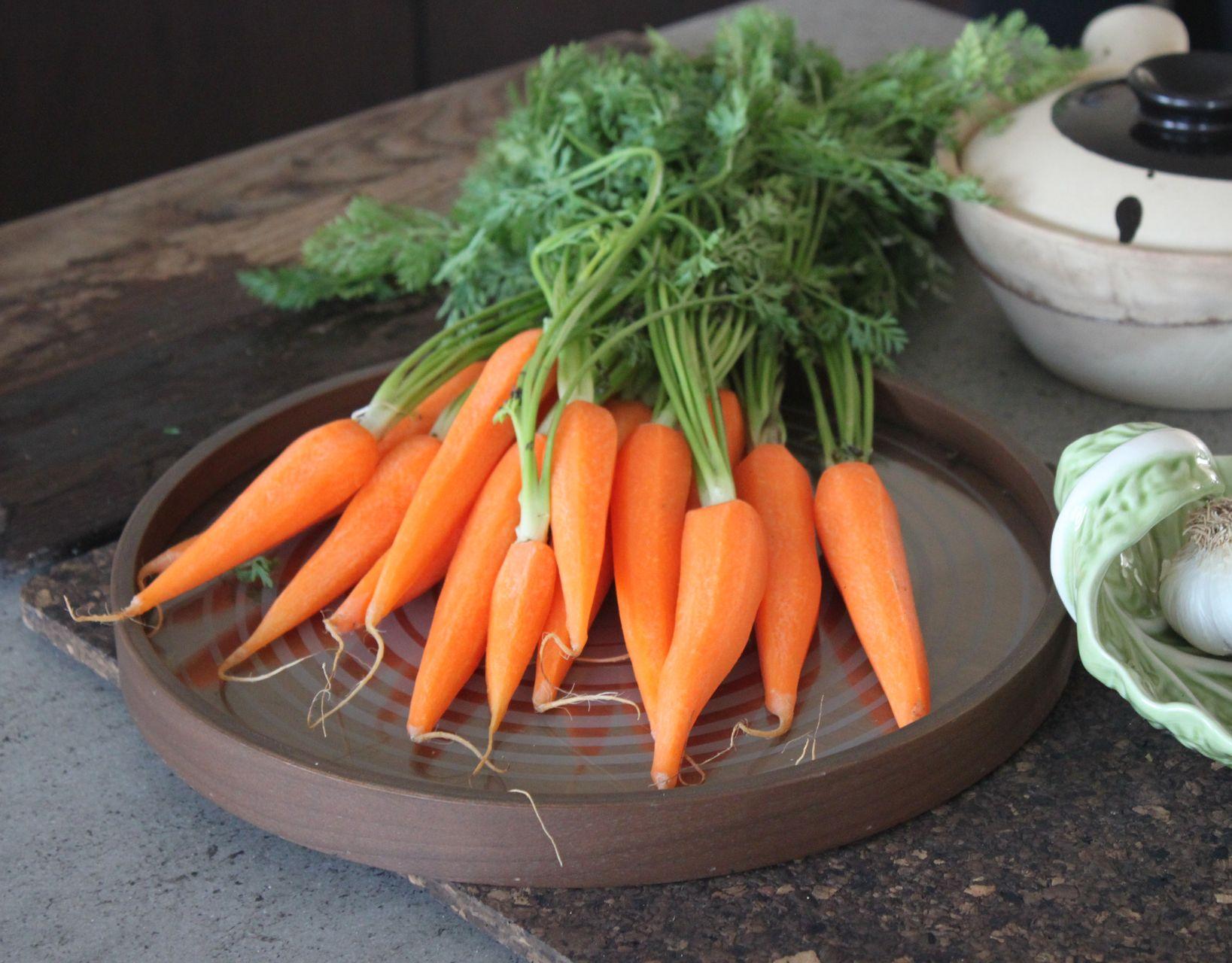 Instructions
1. Warm oven to 200C. 
2. Clean the carrots thoroughly and save 60g plus 2 tablespoons of the carrot top greens. Put aside to use later. 
3. Prepare the carrots accordingly and mix with the garlic, olive oil and cumin powder. Place the carrot mix in a baking tray and roast for 10 minutes.  
4. Take the carrots out of the oven and add the chopped almonds to the tray. Roughly mix and roast for another 10 minutes until the carrots and garlic are done. 
5. To make the Zhoug, put the 60g carrot tops in a kitchen robot. Add the remaining ingredients and blend until it becomes a rough paste.  
6. Remove the roasted garlic cloves from the tray and remove the peel. Mix them in a small bowl with a fork. Mix in the Greek yoghurt. Flavour with pepper and salt. 
7. On a plate, serve the roasted carrots, almonds, and garlic yoghurt. Top with the Zhoug. Use Aleppo pepper flakes and the saved 2 tablespoons of carrot top greens to garnish.   
8. Enjoy!