Live Light, a furniture rental service
Did you know that every time you throw away furniture while moving out, it creates a huge amount of waste that ends up in landfills every year? Buying furniture because it's fast, cheap and easy may be a flexible lifestyle, but it's not good for your wallet in the long run, let alone for our planet. And that's where Live Light, a spin-off of the well-known Belgian interior design brand Ethnicraft, comes in. At Live Light, you rent sustainable and quality design furniture at a soft price. Let us explain you a little bit more the concept of a furniture rental service.
Design furniture as a service


Most of the people do not stay in their first house or apartment for life. And what people might forget is that there is a lot involved when moving. Not to mention all the time and effort it takes to assemble all the furniture and to schedule the delivery. On average it costs about €4.000 to furnish a one-bedroom apartment with semi-decent furnishings.
With Live Light, an entire bedroom can be furnished for just €33,5 per month. And all the stress that a move entails, Live Light is happy to take it off your hands. Pretty convenient, right?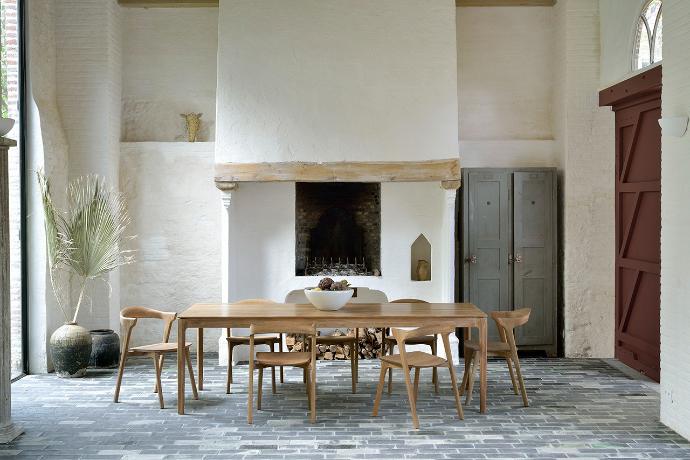 Great for your wallet and for the environment


As consumers, we want everything fast and cheap, even when it comes to furniture. Besides 'fast fashion' there is also such a thing as 'fast furniture'. If your choice goes to fast furniture or in other words, furniture that you are going to throw away eventually, then renting furniture from Live Light is a much better alternative: financially, emotionally and ecologically.
Just like other popular circular economy companies like Vinted, you give your things a second life. With Live Light, you give your furniture a new life, and you give your interior a new life. Win-win! 

Furniture rental is quite a new concept, accompanied by challenges and misconceptions. In our society, we believe that possessing products is the only way to accumulate value. With renting furniture, Live Light sets a new standard in making furniture solutions easy, sustainable, and affordable. 
Live Light is here for anyone looking for an affordable dream interior that he or she is not bound to. And even if at the end of the ride you become attached to your interior, you can still buy the furniture according to the "Try before you buy" principle. 
Ready to restyle your interior into a dreamy and circular one with Live Light?