Dry flowers in your interior
We all know that a beautiful flower bouquet makes us feel just that little bit happier. Even more so when we can enjoy them for a longer time.

We give you 5 recommendations on how to take care of your dry flowers.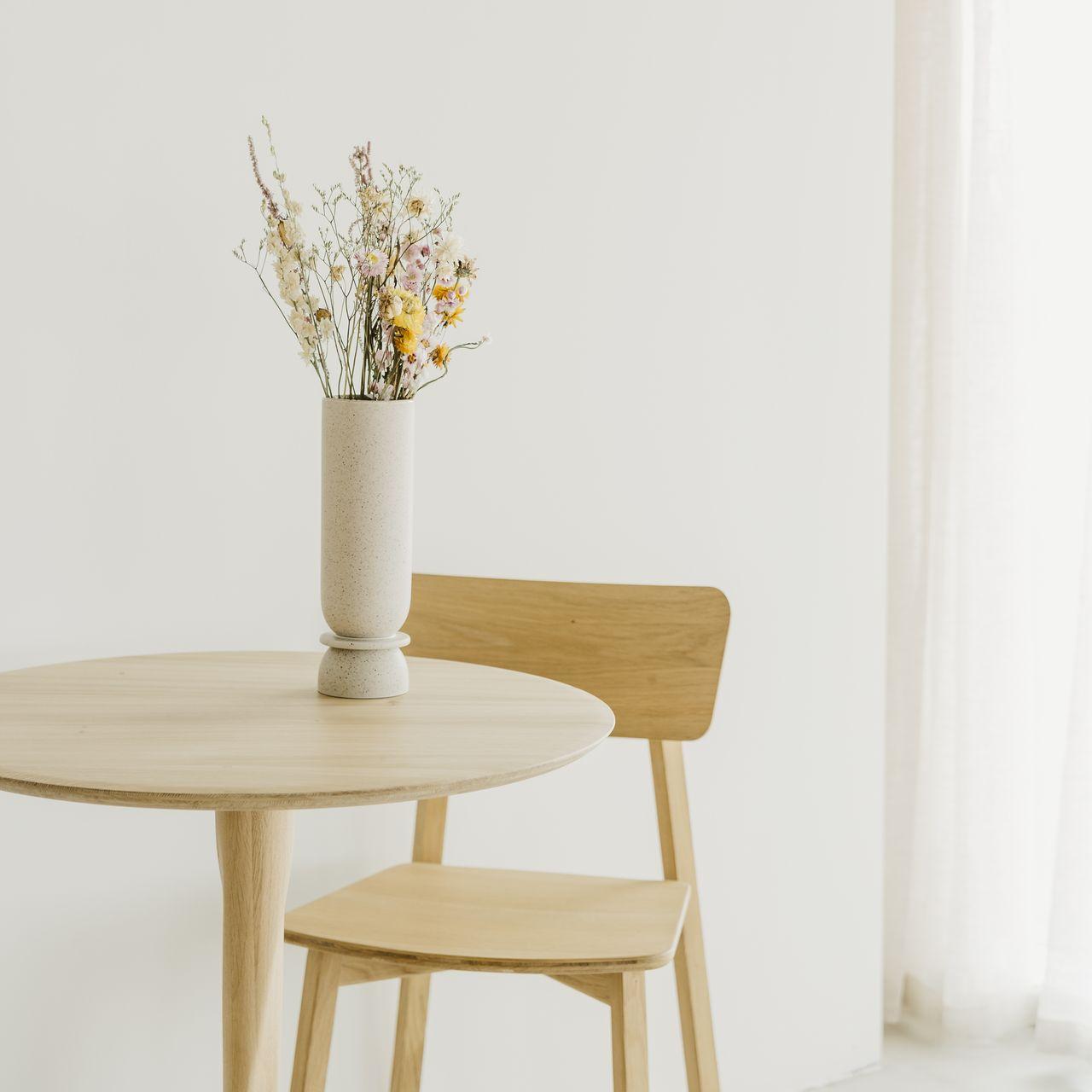 1. Beware of where you place them


Never put dry flowers in direct sunlight, as this will make the colours of your dry flowers fade. Do not store it in moist places either and always pay attention to giving it a pet & kid-friendly spot in your home.
2. Keep away from drafts


Dried flowers are no match for the wind. A simple draft coming from a window can make your bouquet's flowers lose their petals. As a rule: never place it near a window or door!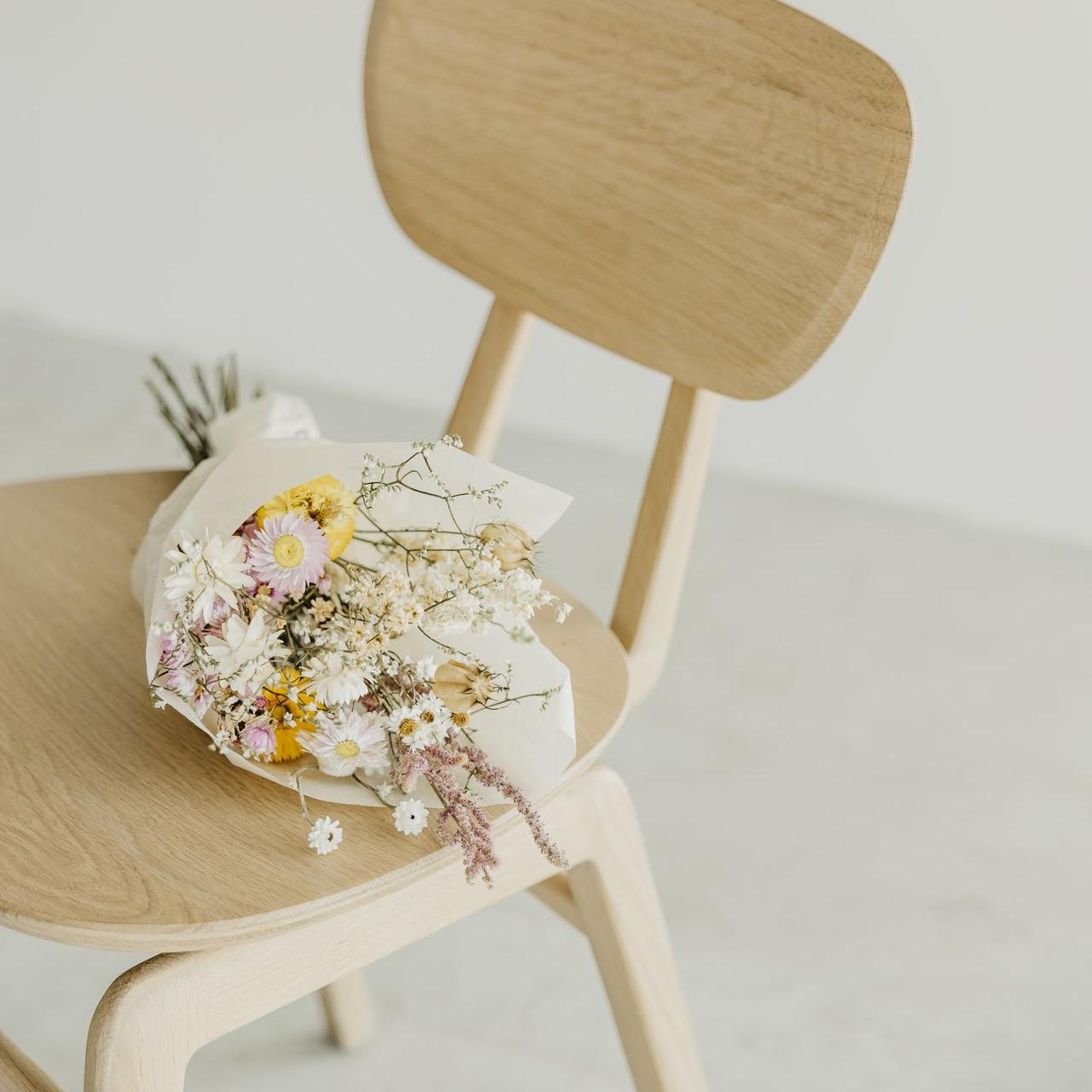 3. No water, please

Even though it's the life-juice of fresh flowers - water is not suited for dry flowers. Your bouquet will weaken and maybe even develop a mould.
4. Pick the right vase
A vase with a maximum height of your shortest flower, and with a small opening is the perfect partner for a dry flower bouquet. Large vases or vase openings lead to all flowers falling on the vase's edge - thus creating an empty effect.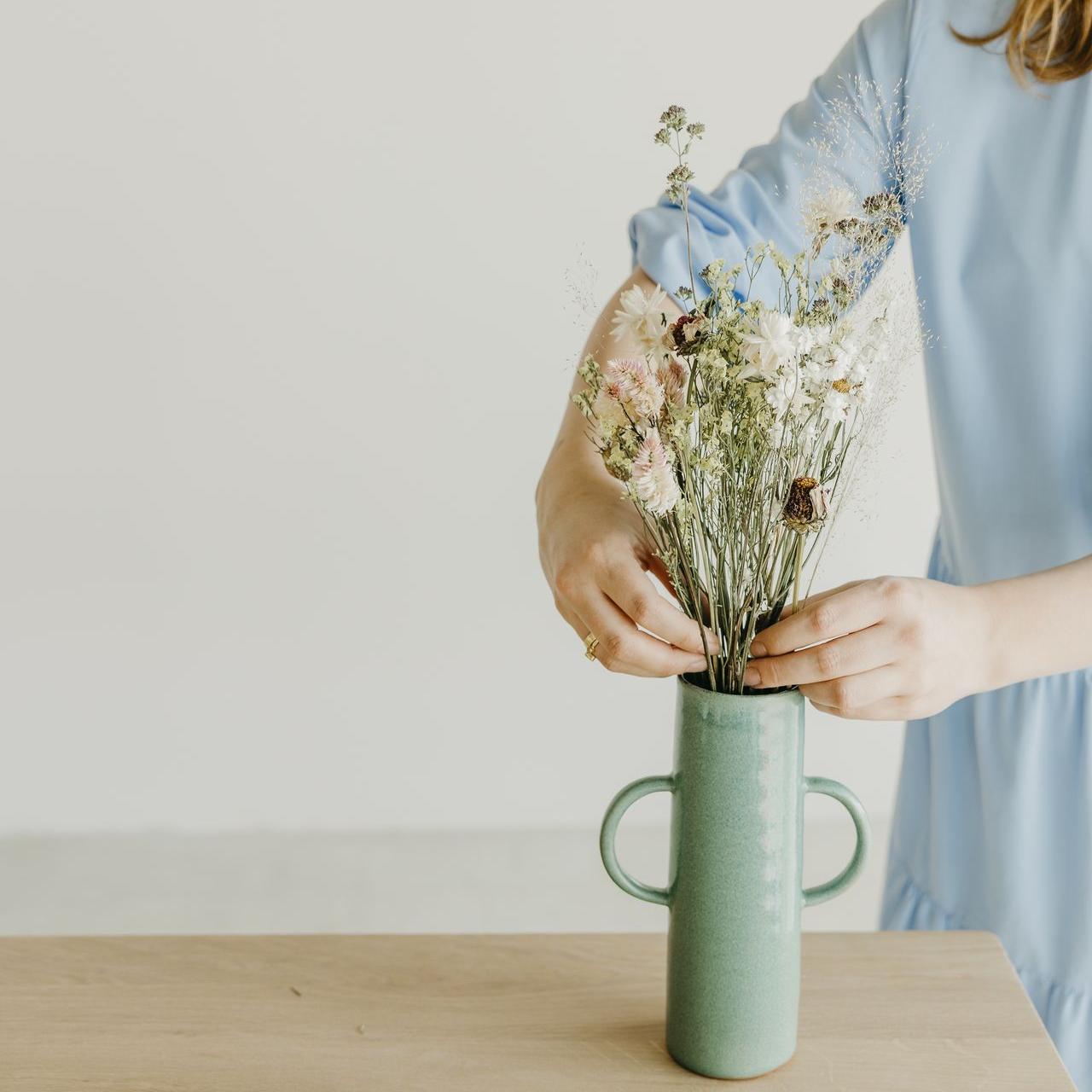 5. Unique dust off
Dust off once a week simply by slightly blowing air on the flowers yourself. Simple and effective!