5 tips & tricks on how to style your interior best
(Re-)designing your interior might be more difficult than you think. Making the right decisions is not always easy.
We've asked our interior designers to share their 5 tips & tricks on how to style your interior best.
Do you recognize your own struggles? Then read on!
1. Picking out the right colour

The colour in a room is very decisive for creating the right atmosphere. Choosing the right colour is often accompanied by a lot of stress. In addition, your favourite colour is sometimes not the best solution for your interior. Our advice? Let yourself be guided by the following tips before you start.
Start with setting the right tone
Warm tones (shades of red, orange or yellow) have a playful and energetic effect on a space. Cooler tones on the other hand (green, blue, indigo and violet) have their inspirational, relaxing and meditative power. While black and brown are rather earth tones that can be used in various variations throughout a home.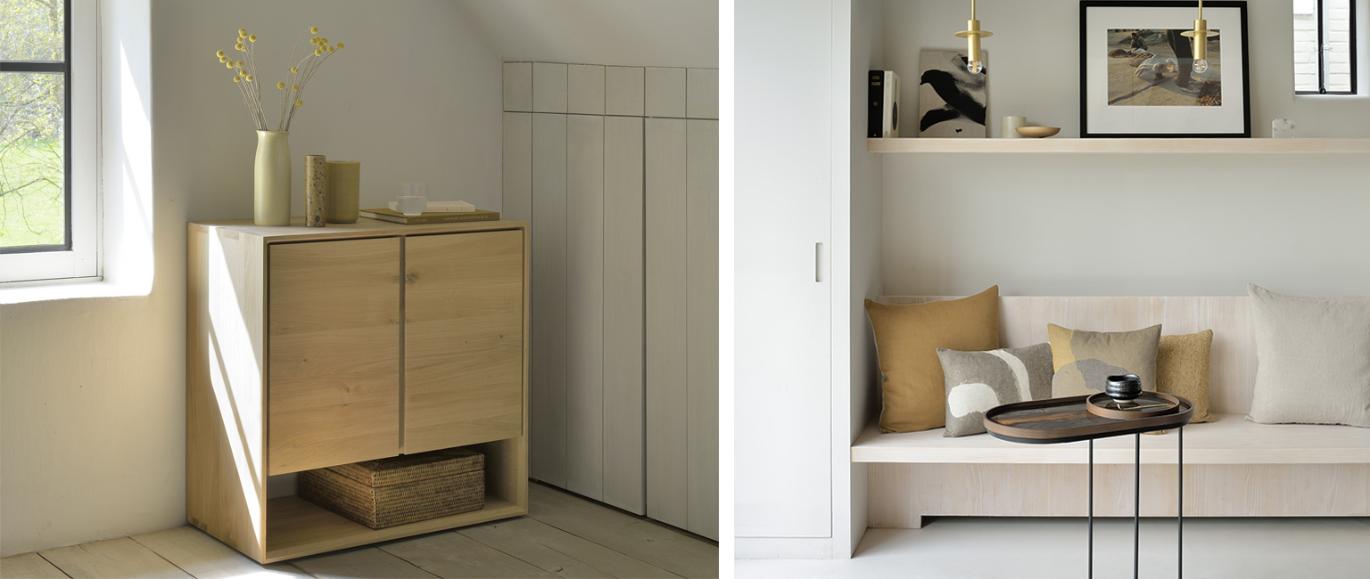 Analyse the space
The amount of natural light shining into a room plays an important role. A south-oriented room will have warmer light shining in, which pairs nicely with a cool to the neutral colour palette. A north-oriented room, on the other hand, receives colder light and benefits more from warmer tones.
Finally, the size of a room is also a determining factor in your choice of colour. Lighter tones can enlarge a smaller space, while darker shades have just the opposite effect. So make sure you avoid darker tones in a smaller space.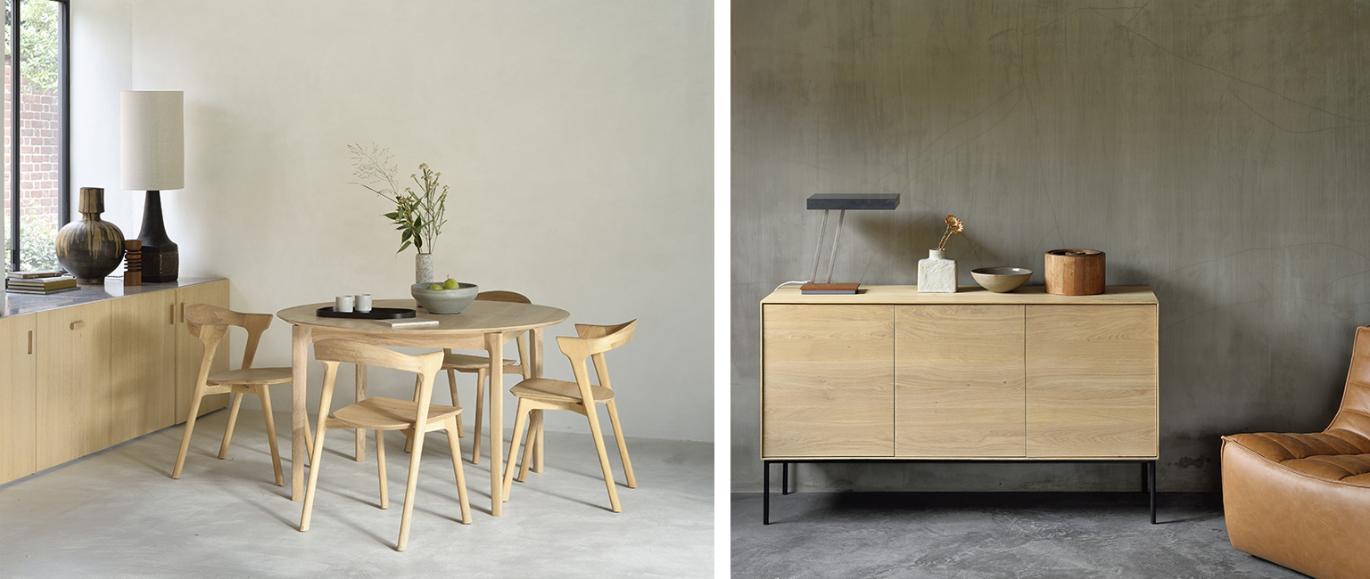 2. Determine the right size of your rug

A rug is an indispensable item that provides texture to a space while connecting different pieces of furniture together. 
In addition, a rug can also create a visual separation between two areas and bring more warmth and cosiness to the space. Keep in mind that you always have to look at the size of your space when looking for a rug.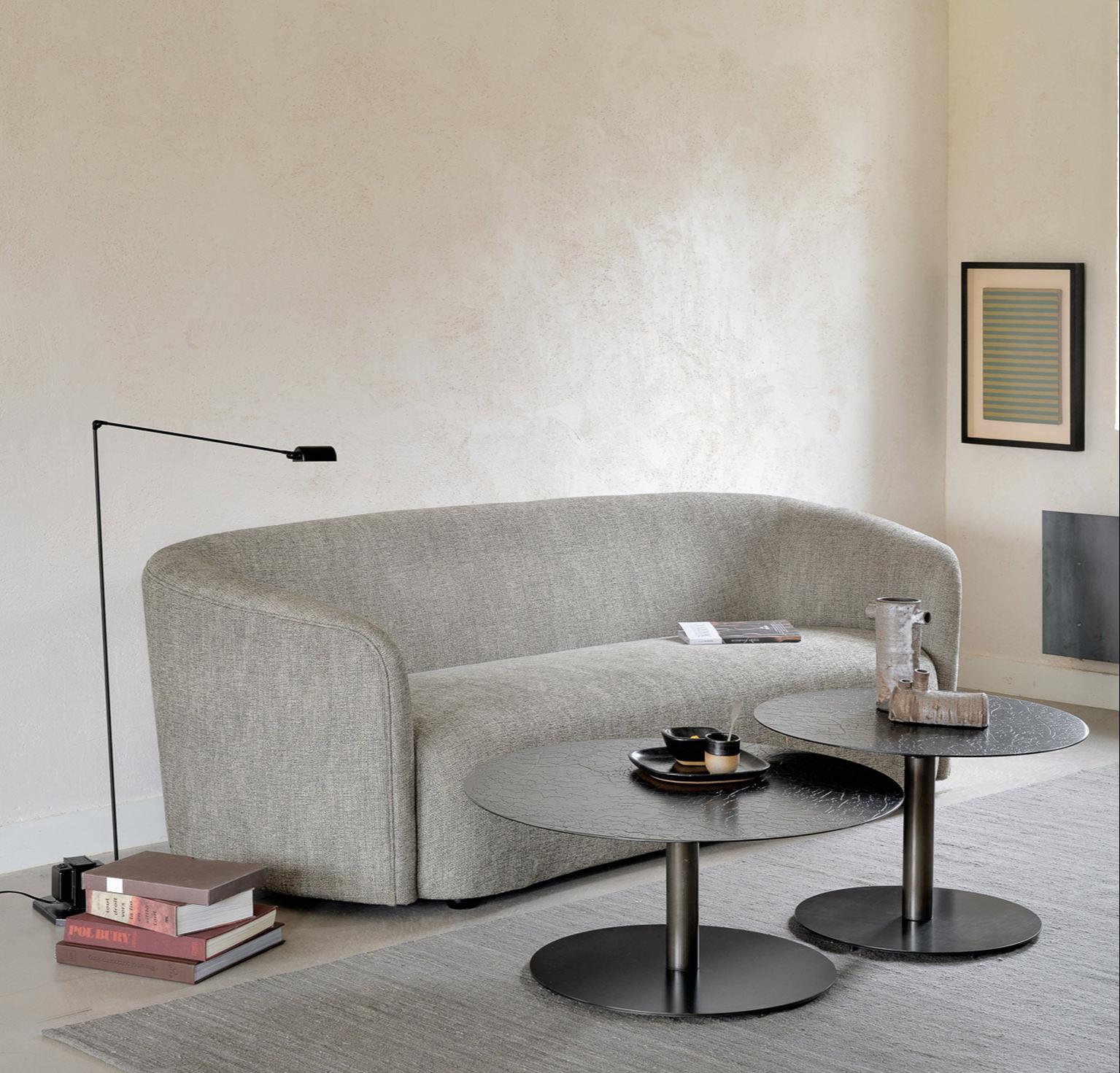 Living room
Place all or part of your furniture on top of your rug.
When you have a large living room, it is better to place all the furniture on your rug to give more texture to your space. In a smaller living room, if we can clearly see the ends of the rug, the space will appear larger.
Dining room
A rug under your dining table and chairs can make the dining room look more attractive.
A rug in the dining room should be 60 to 70 centimetres wider than the dining table at all ends. That way, you avoid having the legs of your chair stuck under the carpet. If your dining table is round, it is best to go for a round rug.


3. Use multiples of the same element

Clusters of smaller objects are more visually appealing than a single piece. This is true for virtually every interior decor item — right from artwork, to cushions and vases, even pendant lights. The pieces don't necessarily have to match entirely, they just need to look visually similar.

For example, you could arrange clusters of earthen pots in different sizes, two pairs of cushions in different patterns etc.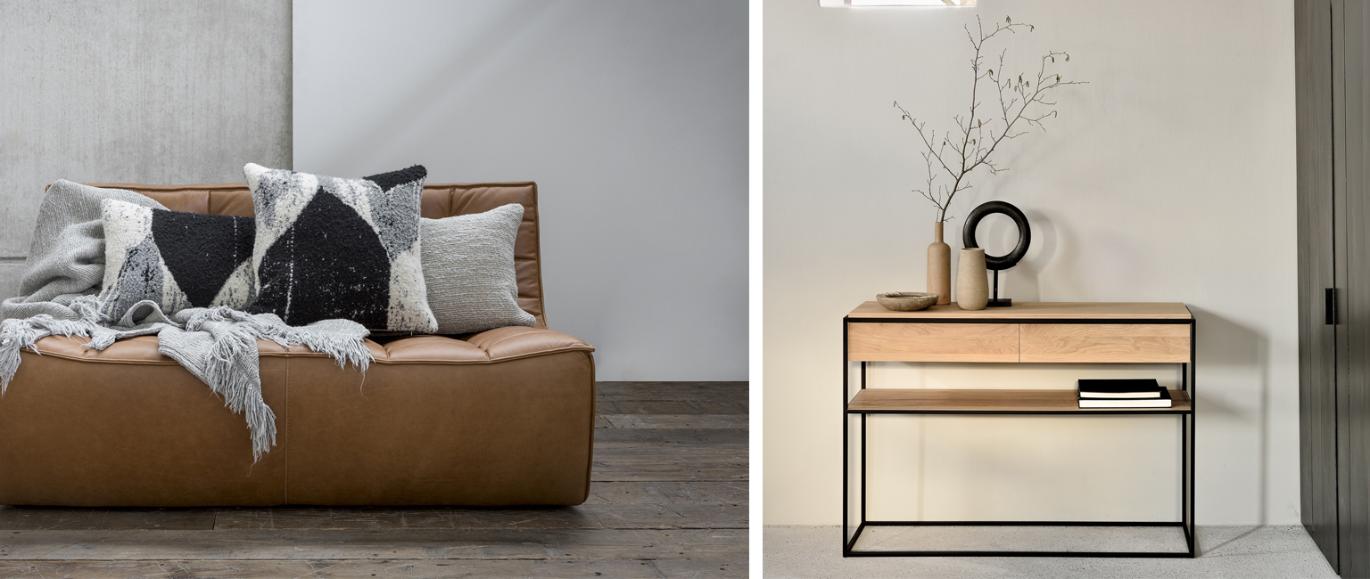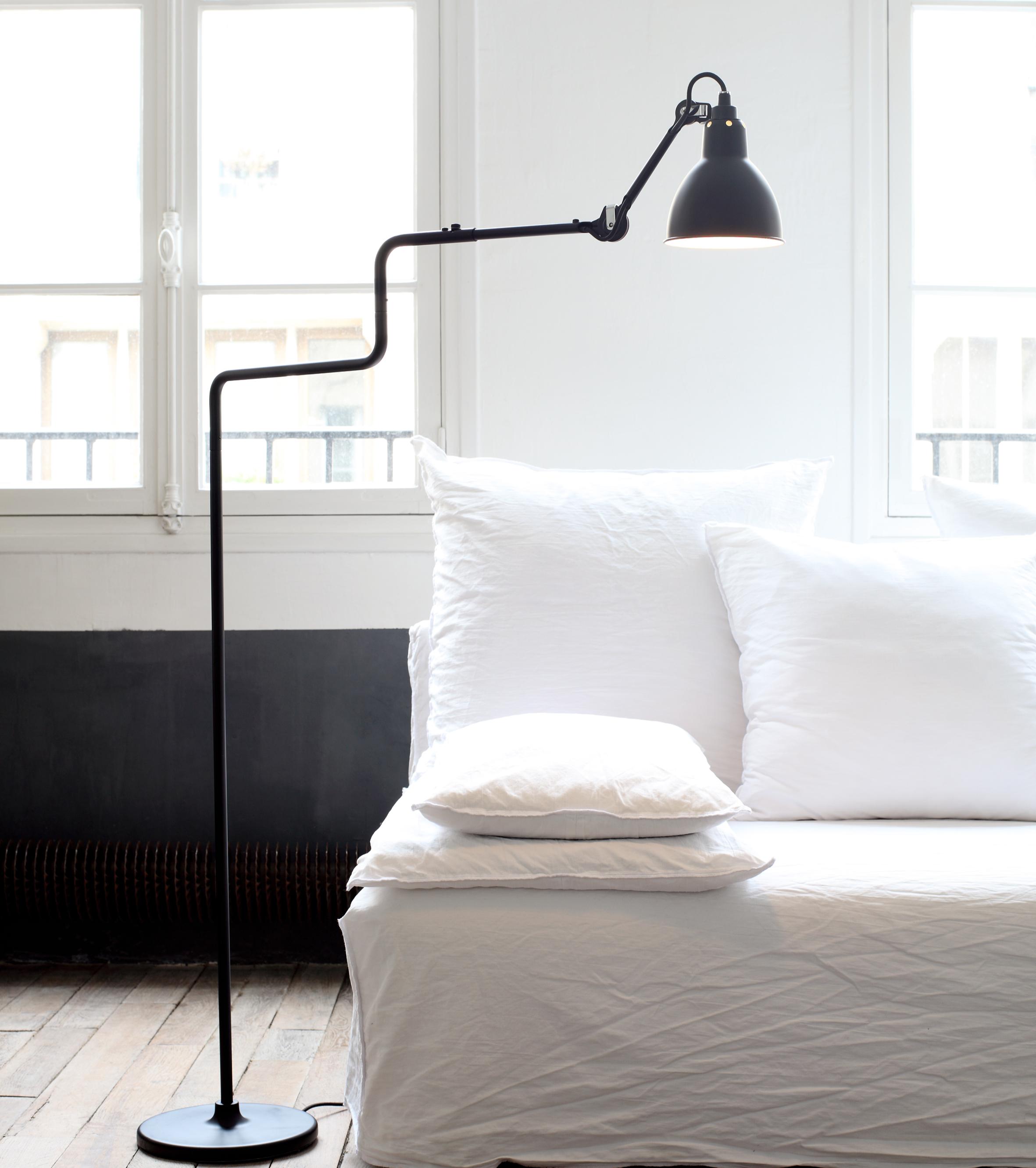 4. Add some light
By simply adding a beautiful statement light you boost the visual value of your home tenfold. Most living rooms are bright and welcoming in the daytime, but you'll need a combination of different types of lighting to create warmth, ambience, and drama once the sun goes down.
Have a variation of table lamps, pendants and standing lamps to create the right atmosphere. And to help you making the right choice, from now on you can rent lighting of DCW éditions at Live Light!
5. Choose your style of furniture

Overwhelmed by all the home decor styles & trends? We can help you out. A good place to start, is with the biggest piece and build from there. So, if you're talking living room, that would be the sofa. Do you want leather or fabric? Maybe you want to stick with a neutral colour, but then you can add some colour and texture to the room with the smaller pieces. After deciding on your sofa, you can start adding chairs, pillows, coffee or side tables, rugs,…
Feel like you don't want to spend a fortune upfront to furniture? How about renting it. With Live Light, you can have your dream interior for an affordable price per month, without saving up heaps of money.