10 work from home accessories
For years, many desk-workers secretly wished working from home could become their reality. They dreamed of sleeping 30-minutes longer and avoid crowded highways and trains. Eventually, that wish came true in an unexpected way when COVID-19 made working from home inevitable for the majority of office workers.
We appreciate eating homemade meals, doing some housework in small breaks, or wrap-up things a bit earlier when no one's looking (and no one's looking, never). But there are also disadvantages of working from home: back pain, inadequate lightning (especially important for zoom calls) and lots of distractions that undermine your productivity.
In this article, we'll recommend the top 10 best work from home accessories to neutralize these disadvantages and hopefully give you comfort in your home office.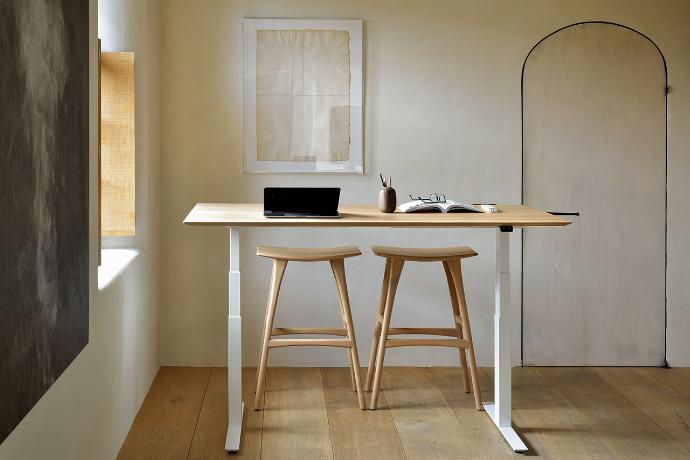 1. A standing desk 


Sitting all day is the archenemy of spinal health. Even if you have the fanciest and the most ergonomic chair in the world. But the solution is easy: get an adjustable desk. Standing while you work and stretching your muscles has an indescribably cool nuance to it.
If you can't afford to buy it, rent it. 


2. An ergonomic chair 


The only thing you may miss more than socializing with your friends could be your fancy office chair. Because back pain kills all the joy of life + your focus.
So, if you're still sitting on the foldable kitchen chair that you bought from IKEA, it's time to replace it with an ergonomic desk chair. It's the best investment you can make for your health. Don't want to commit to buying an expensive chair for a few months of homeworking? With Live Light, you can always rent it. Have a look at our office chairs and get inspired.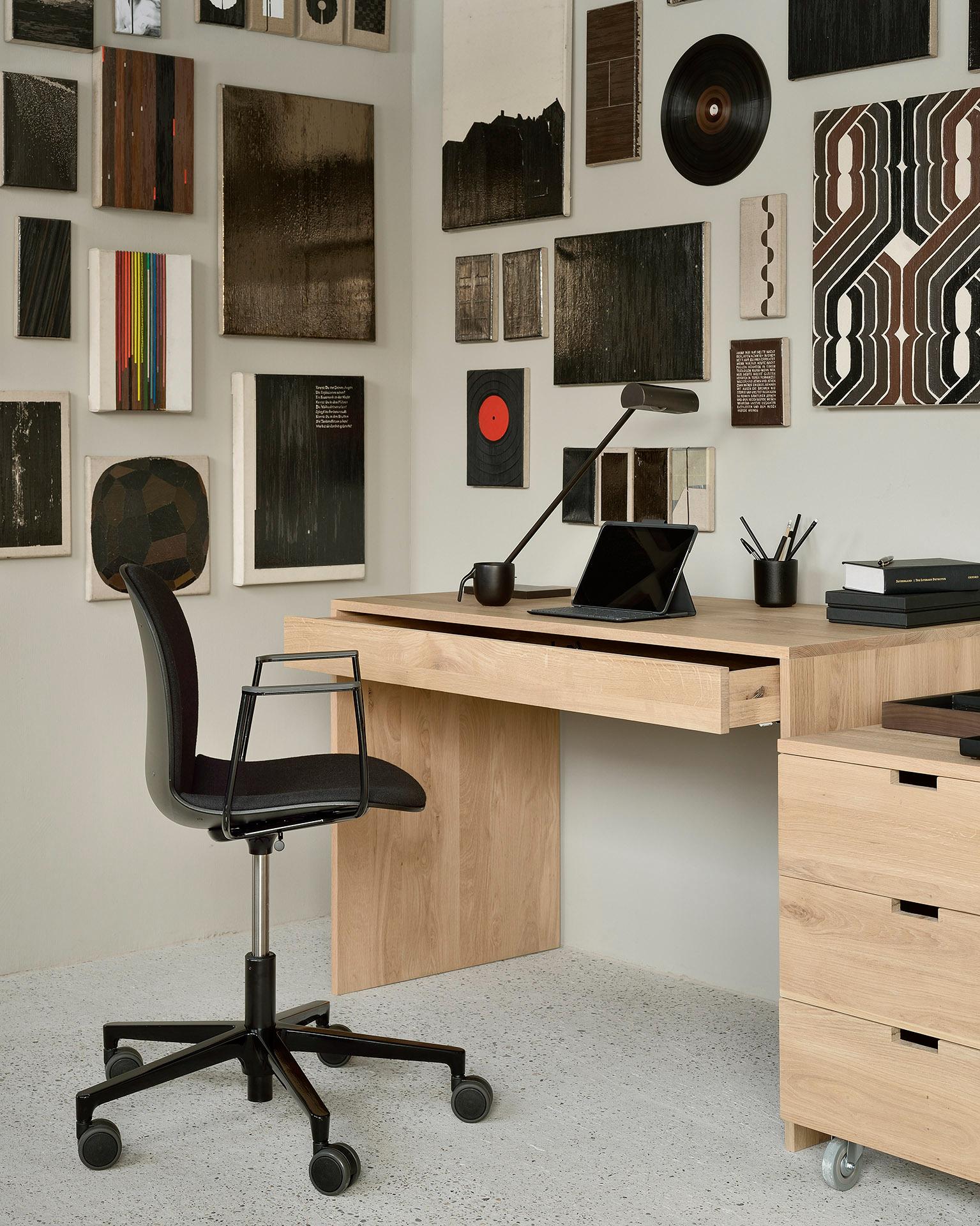 3. An extra screen 

When you work from home, you know how exhausting back and forth between applications or tabs can be. A second screen is the greatest remedy to prevent mental meltdowns. It makes your overall work-life easier, whether you're working or watching your favourite show during a Zoom meeting.
Furthermore, a second screen is good for your posture and neck health. You probably have a friend with a laptop hunch that tells you about his/her upper back and neck pain. To avoid the same fate, buy yourself a second screen and maybe convince your friend to buy one.
4. Blue light glasses 

Ok, this is coming from a person who is genuinely grateful to discover blue-light glasses. Before blue light glasses, I had a terrible strain and exhaustion in my eyes. Then these disorders transformed into headaches and started to undermine my sleep quality. After I got the blue light glasses -yes, like that- my problems vanished. You may think I'm an extreme case, but please give blue light glasses a try if you have similar symptoms. It can improve your life quality 5x.
5. Noise-cancelling headphones
Everybody has a reason for buying noise-cancelling headphones. Living with a roommate, noisy neighbours, or kids. Put on these headphones to stay focused, and before you know it, you're done with whatever you were working on.
True story: while writing this, we've had renovation going on upstairs for two weeks now. And I'm telling you, I could have gone crazy from hearing 5 hours of drilling grumble a day without noise-cancelling headphones.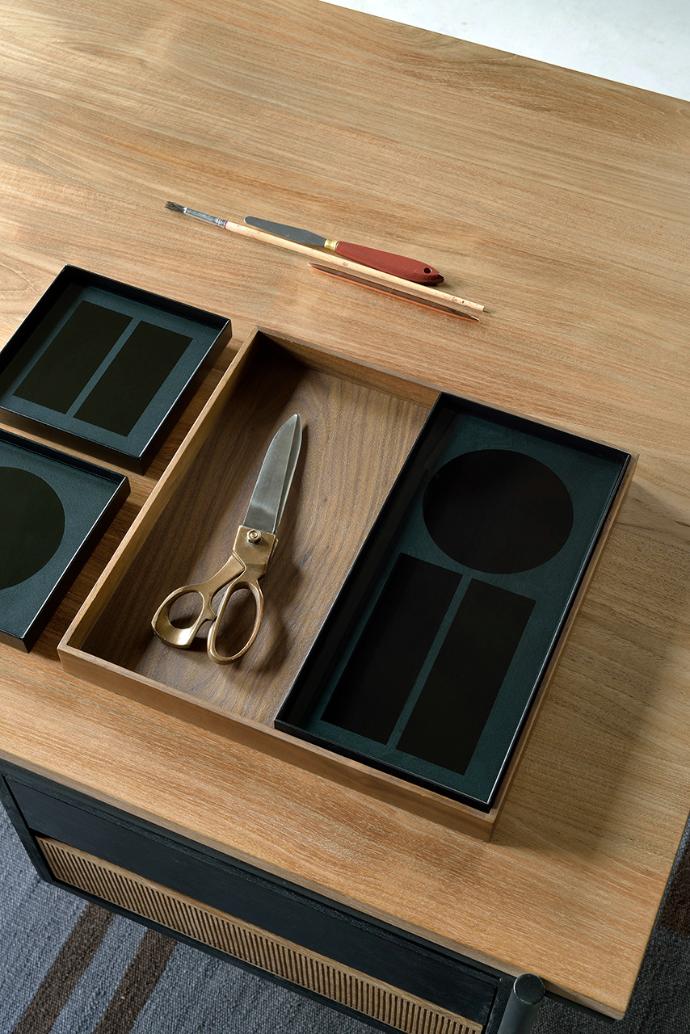 6. A desk organizer 


A crowded desk can distract you from concentrating on your tasks while you work from home. And if you're overly sensitive to untidiness, it might also affect your mental state. At Live Light, we have a modern and versatile desk organizer available. You can also make one with cups and other objects that you have at home. Get creative! 
7. A wrist pad and a desk pad 
Repetitive strain injury (RSI) is a common injury among office workers. If you're overusing your hands to perform repetitive wrist movements such as clicking, writing, and typing, you better consider getting a wrist pad support. It's cheap and can save you from horrible discomfort and wishful sighs. (Your older self is smiling at you) Also, if you're in love with your desk and you don't want to ruin the beautiful surface, you might consider getting a desk pad. A desk pad will protect your desk from getting scratches and ugly liquid stains.
Then when you spill your coffee over the table, you'll get upset only for your coffee. Nothing more.  

8. An essential oil diffuser 
A great scent is an ultimate décor and well-being accessory for your home office. There are different benefits of various essential oils such as chamomile, lavender and sage. They reduce stress and anxiety, help you relax and improve your sleep quality.  Some research papers highlight that these essential oils can also boost your immune system and help you breathe easier by keeping your airways moist. But hey, we won't go into that stuff (since we're renting design furniture) too much here. It's kind of no-brainer to benefit from all these upsides by just standing and breathing. So, consider buying one!

9. A smart speaker 
When work-life and home-life share the same space, lines can get blurry. If there are no borders between two, you may overwork yourself or lose your motivation to work. We think being mindful about your activities can be helpful. Having a 10-minute meditation or yoga break can help you to clarify your wants, thoughts and actions.  
Next time, instead of drinking one more cup of coffee, put on your favourite meditation or yoga app such as Headspace, or Downdog and take a moment to reconnect with yourself. 
The rest will follow!
Now, the office is a place where you feel at home.
We hope these 10 work from home accessories will help you achieve a more productive and, more importantly, healthier state in your home office.
At Live Light, we help people rent affordable design furniture for home offices and other living spaces. If you are curious, you can take a look at our online product range. We can make working from home more aesthetic and enjoyable for you.