Make your selection
Select the items you want & choose your minimum subscription period.


Stress-free delivery
Sit back, relax and enjoy our 'white glove' delivery experience.


Swap, return or buy
When you want to add, return, swap or buy the furniture, just let us know.


Choose
Choose your furniture and the desired rental period.

Receive
If items are in stock, our white glove delivery is within 4 to 10 days. So sit back, relax and enjoy.

Enjoy
Now feel at home in your new interior.
Enjoy the outdoors with Live Light


By subscribing to Live Light, you can easily furnish
your outdoor space for a monthly fee while still
contributing to the circular economy.

Whether you need an outdoor setting for a project or your home:
our timeless outdoor furniture fits your needs.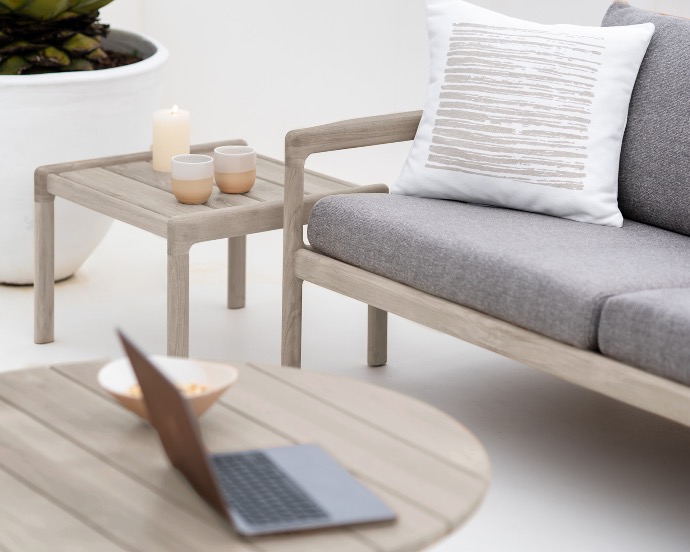 Made from high quality teak

Our outdoor furniture is made from high quality teak, with a beautiful and slightly grey patina. Teak's high density makes it an excellent choice for outdoor use since it has the advantage that stains do not easily penetrate the wood. A hardworking wood type, ideal for refurbishing!